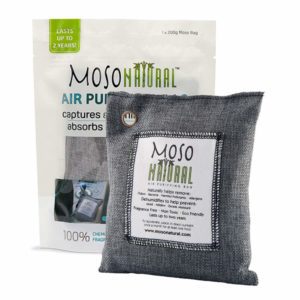 100% activated charcoal
Fragrance-free
Safe to use around children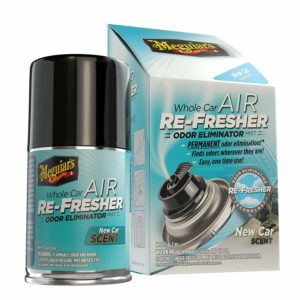 New Car Scent
One-time-use aerosol
Re-Freshes every area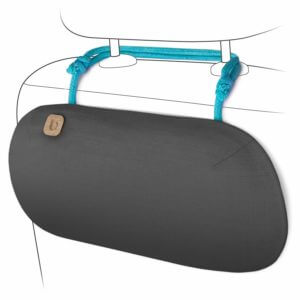 Chemical free
Last More Than 365+ Days
Safe to use around children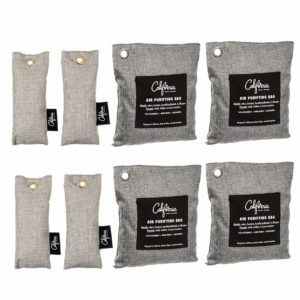 8 Pack
Works Efficiently in 2 ways
Safe to use around children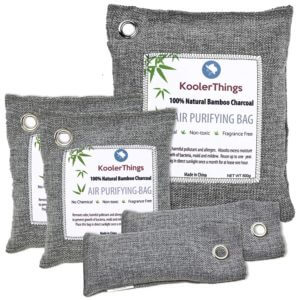 5 Pack
Chemical free
Safe to use around children
---
Choose the Best Air Freshener for Cigarette Smoke in Car
Customer's Choice: the Best Rated Air Fresheners for Cigarette Smoke in Car
16 users answered this survey. Please help us improve this review!

87.5% of users selected MOSO NATURAL, 6.25% selected Meguiar, 0% selected PURGGO, 6.25% selected California Home Goods and 0% selected KoolerThings. Every month we analyze your answers and change our rating.
---
I won't get tired to repeat – the surrounding people should not suffer from your habit, even if you find this habit totally ok. Having a strong tobacco residue in a car or house is never a good idea unless you are a lone wolf. So, catch my new list of the best air fresheners that will save you from the specific odor left after smoking.
My requirements for air fresheners:
The efficiency rate on the spot;
Covered area;
The longevity of action;
Taking into account the above-mentioned options, also make sure the efficacy rate – how many times per 60 minutes the picked unit can filter the surrounding area. The standard level is no less than 6 times per hour.
Pay attention to the CADR (Clean Air Delivery Rate) parameter – it helps to measure the fresh air a single unit is capable to deliver. Aim for the units that may filter about 2/3 of the room within 1 hour. For instance, if your room's area is 100 square feet, a freshener should have a CADR no less than 67 square feet.
Major types of air fresheners:
Electronic air cleaners are stand-alone units or attachments to heating/cooling systems;
Ionizers are less expensive but don't have a collection plate;
Mechanical air filters come with 100% activated charcoal;
Top 3 of air fresheners to eliminate smoke, according to SmokeProfy:
MOSO NATURAL – based on the activated charcoal, without any distinctive fragrance, safe for pets and kids;
Meguiar's – a new scent replaces smoke, one-time-use aerosol, cheap;
PURGGO – has no chemicals, durable for over a year, safe for any household;
Did you find this guide useful? Please leave comments and subscribe to support SmokeProfy's new updates! Much appreciated!
Video Tutorial: Moso Natural Air Purifying Bag Introduction
---