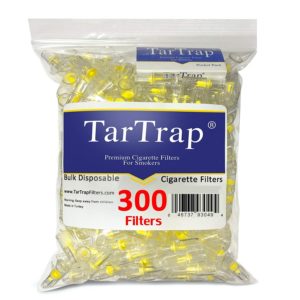 10 packs
300 pc/box
Pocket pack in every bag
For 4 to 6 cigarettes
300 pc/box
Mechanical smoke purification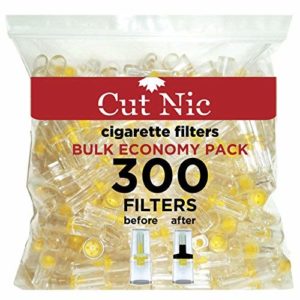 Absorbs 90% nicotine
For 4 to 6 cigarettes
Mechanical smoke purification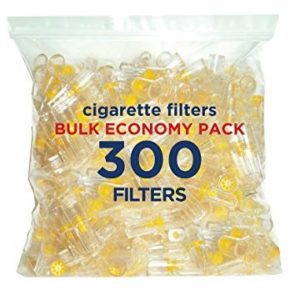 Absorbs 90% nicotine
For 4 to 6 cigarettes
300 Per Pack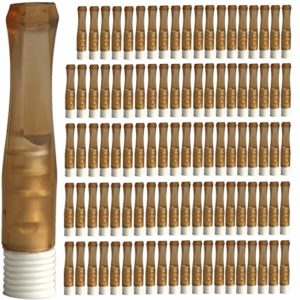 Disposable
100 pc
1 box
Improves the Taste
Absorbs 90% nicotine
450 filters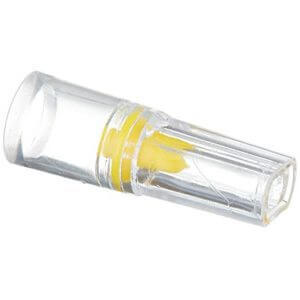 Absorbs 90% nicotine
Doesn
30 pc
For 4 to 6 cigarettes
Absorbs 90% nicotine
90 Filters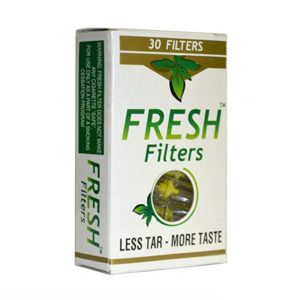 Improves the Taste
Absorbs 90% nicotine
600 Filters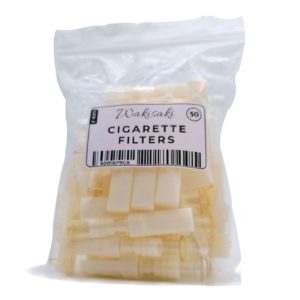 No adapter needed
10 cigarettes per filter
50 Filters
---
Choose the Best Cigarette Filter
Customer's Choice: the Best Rated Cigarette Filters
586 users answered this survey. Please help us improve this review!

60.75% of users selected TarTrap, 16.04% selected EFFICIENT, 7.85% selected Cut-Nic, 4.44% selected Cut-Nic 300 Per Pack and 10.92% selected Tar Gard. Every month we analyze your answers and change our rating.
---
Let's admit it, no one likes the aftermath left by smokers, even the smokers themselves. To provide a healthier environment for yourself and other people, it is better to use the best cigarette filters that you'll be able to find. These are important small things attached to any roll-up cigs. I'm sure that you are aware that there are a few types of filters in the markets. I've tested about 25 different brands and posted the results on this list.
What is actually important?
The criteria of my choice aren't shocking or new – the absorption of nicotine, if an adapter is required and the price. Though, the price is not that important in this case. You can literally buy up to 30 pieces for $30, or even less. The nicotine reduction for your lungs is what actually matters.
Explaining why I picked these filters for my top 3 on SmokeProfy:
TarTrap – a very compact pack, with 300 pieces per 1 box;
EFFICIENT – another 300-piece box with a mechanical smoke purification;
Cut-Nic – can absorb up to 90% of nicotine;
How do I choose a filter for roll-up cigarettes?
Modern filters for roll-ups differ in size, design and constituent elements. The maximum "strength" of a roll-up cigarette depends on the maximum filter's diameter. You must decide on the intensity of smoking: if you "relax" often enough, you will find specialized solutions in packages of 10 pieces or more. In specialized stores that I recommend you may pick up flavored filters that will allow you to "feel" tobacco in a completely new way.
Depending on the degree of nicotine absorption, the filters are divided into:
Classic;
Paper-based;
Coal-based;
If you seek the highest level of absorption, choose the coal-based products. Such purifiers may cost a bit more, but at the same time, they cleanse not only small particles of tobacco but also resins, carcinogens, and other harmful products of a cigarette.
I must say that I did these tests for a few months. I'd appreciate it if you would comment on my efforts and leave your thoughts on this guide. Check the video tutorial as well!
Video Tutorial: Tarlite Premium Cigarette Filters
---