---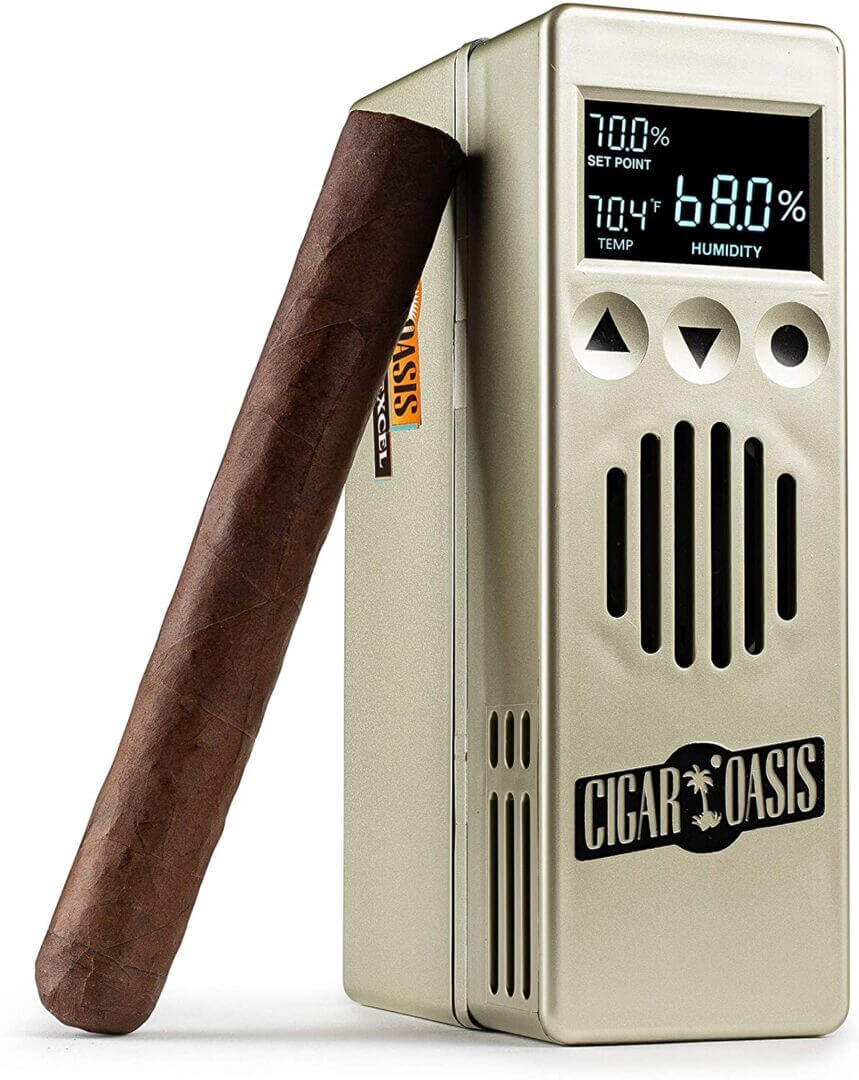 Cigar Oasis is the original creator of the electronic/automatic humidifier for personal cigar humidors. The ultimate set and forget cigar humidification solution to put you at ease. Accept no other substitute. First released in 1997, the Cigar Oasis Excel takes all the worry and fuss out of storing and maintaining your precious stogies. The Excel 3.0 is fully electronic, once set up it only requires occasional refilling (distilled water). The Excel 3.0 comes factory set to 70% RH but can be set to exact preference.
---
Cigar Oasis Excel 3.0
Having trouble? Download Cigar Cigar Oasis Excel 3.0.
---
Cigar Oasis Excel 3.0
Pros
Sensor controlled fan circulates the air & humidity in the humidor
The Excel 3.0 is fully electronic
Anywhere from 40-80% (for humidor seasoning and cigar restoration purposes)
Cons
Water cartridge just needs distilled water
---
Related Video: Humidifier Review | Cigar Oasis Excel 3.0y
---