---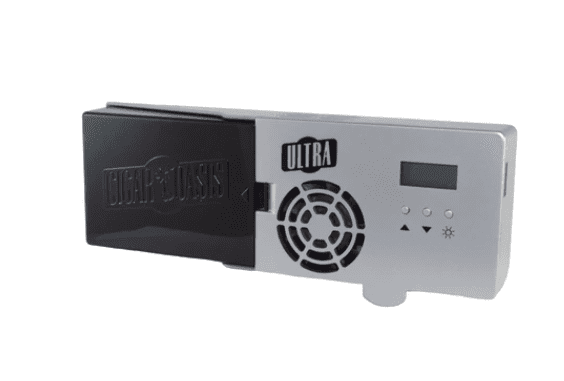 Cigar Oasis Ultra 2.0 cigar humidor humidifier was designed to mount on the lid of you humidor, or under the humidor's tray with little or minimum space requirements. It's perfect for a 50 to 100 cigar humidor and uses upgraded microprocessor technology to measure and accurately control the humidor's humidity level. It has two modes of control. When used with battery power it works until the desired humidity is reached.
---
Cigar Oasis Ultra 2.0
Having trouble? Download Cigar Oasis Ultra 2.0 .
---
Cigar Oasis Ultra 2.0
Pros
It's fully guaranteed
It's considered the only truly reliable cabinet humidor humidifier for serious cigar smokers
Then the unit goes to sleep and the power is turned off to extend battery life
Cons
---
Related Video:Cigar Oasis Ultra 2.0 Setup Instructions
---