---
The Mantello Cigars Humidor can become a great product for any cigar lover.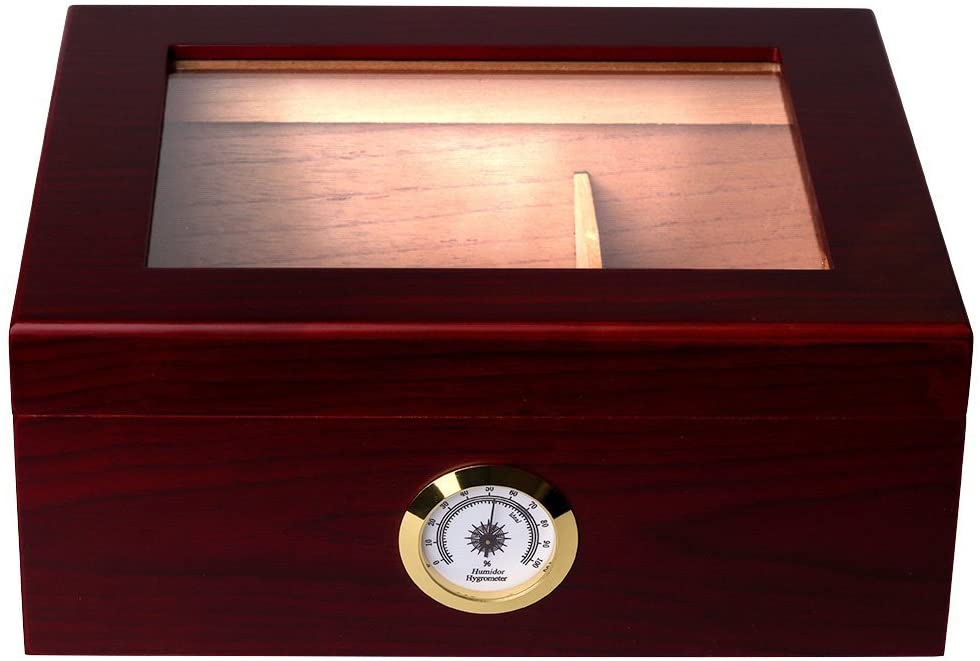 Made from quality materials and designed to last the humidor will keep your cigars at a perfect humidity level all year round. The design features a beautiful mahogany finish that matches well with most home decor styles and the inside of this humidor has cedar lining to protect your cigars from damaging dryness.
In addition to being attractive, functional, and durable this item also comes with an excellent warranty so you can be sure it will serve you well for many years!
---
Mantello Cigars Humidor
Having trouble? Download Mantello Cigars Humidor.
---
Specifications:
Dimensions are 10.2 x 8.6 x 4.3 inches; 

Weighs about 4 pounds;

It also includes a Spanish cedar divider, tray, humidifier;

Has a manual for beginners;

Humidity packs are not included;

Made with Spanish cedar wood;

Ebony color;

The capacity is from 25 to 50 cigars;
Main Features and Overview
The Mantello 25-50 Cigar Desktop Humidor is a highly popular, very fashionable yet inexpensive humidor. The quality of this product is excellent, and the tempered glass top is a feature that appeals to many cigar enthusiasts.
To preserve the moisture, this humidor has a scratch-resistant and felt-lined bottom that will look nice on your desktop. The humidity is simple to keep in because of the tight seal, and the kit includes a hygrometer, detachable cedar partition, and user guide.
It's easy to store up to 50 cigars of various sizes inside this humidor at any one time – just make sure that if you buy the bigger size then the ring size of each cigar matters!  
The humidor also comes with a removable cedar divider that makes organizing even easier if needed, using felt lining on the internals for protection against scraps or accidental bumps. 
Construction/Design
The Mantello Royal Glass-top Cigar Humidor is an elegant cigar storage box with a sleek, classy design. Not only will it keep your cigars preserved and in perfect condition for years to come, but the glass top means you can show off to friends when they come over. 
The rosewood finish gives your desk or countertop a touch of class, while also providing a subtle yet eye-catching showcase for your cigar collection. You may look through the window on top and see your cigars without having to unnecessarily disturb the storage environment.
In addition to the humidifier, you'll find a hygrometer inside. You'll have access to both of these features as well as the ability to maintain humidity levels at optimal levels.
The divider effectively separates your humidifier from your cigars, keeping the tobacco dry and the air moist. 
On the front of the box is a brass hygrometer, while the comfortable capacity of 50 cigars ensures that you can store any amount of cigars. The tight seal lid prevents odor and dampness from entering.
Storage & Humidor Properties: Performance
The interior of Mantello's cigar humidor is huge, able to store up to 50 cigars depending on the ring gauge. If you smoke thicker cigarettes, capacity will be restricted to 25.
The built-in humidifier, which is driven by the fan, maintains your cigars at just the correct amount of humidity. 
The onboard hygrometer allows you to keep an eye on these humidity levels.
The effectiveness of a humidor depends on the quality of its seal. The Mantello keeps the environment stable with a solid seal.
Mantello Cigars Humidor
---
Related Video: $34.99 Mantello Humidor
---