---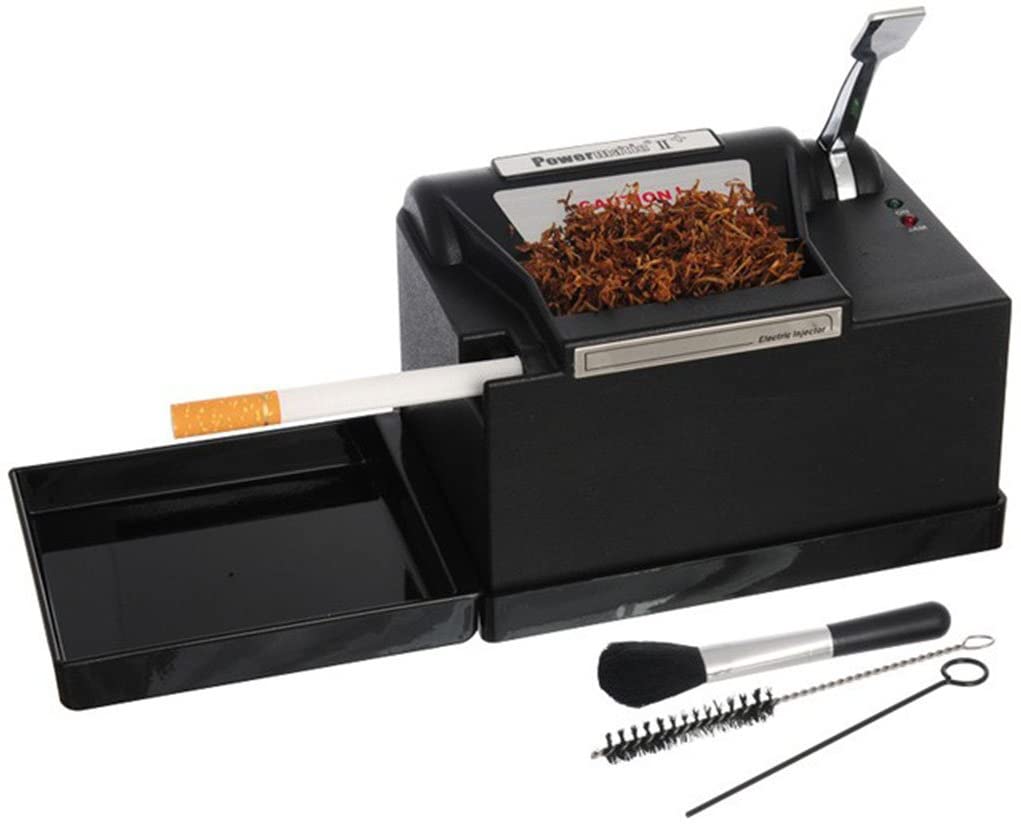 The Powermatic II + is an electric cigarette spoon injection machine that produces a perfect cigarette in seconds. The spoon injection method allows users to make cigarettes that burn evenly without any surprises. This machine is designed to work with both standard size, king and 100mm tubes (fills 100mm tubes to approximately 3/16 of an inch from the end of the tube). The Powermatic II + electric cigarette machine features an entirely new operating concept making it the first affordable electric spoon injection machine ever produced. This unit outperforms the very best mechanical crank injectors on the market.
---
Powermatic 2 Cigarette Machine
Having trouble? Download Powermatic 2 Cigarette Machine.
---
Pros and Cons of Powermatic 2 Cigarette Machine
Pros
TIncreased motor speed
Makes King sized & 100mm cigarettes
25% more power with fewer jams
Cons
---
Related Video: PowerMatic 2 – The Ultimate Cigarette Making Machine Review
---