Can't keep a consistent humidity level for your cigars? Find out everything you need to know about Boveda 69% humidity packs!
---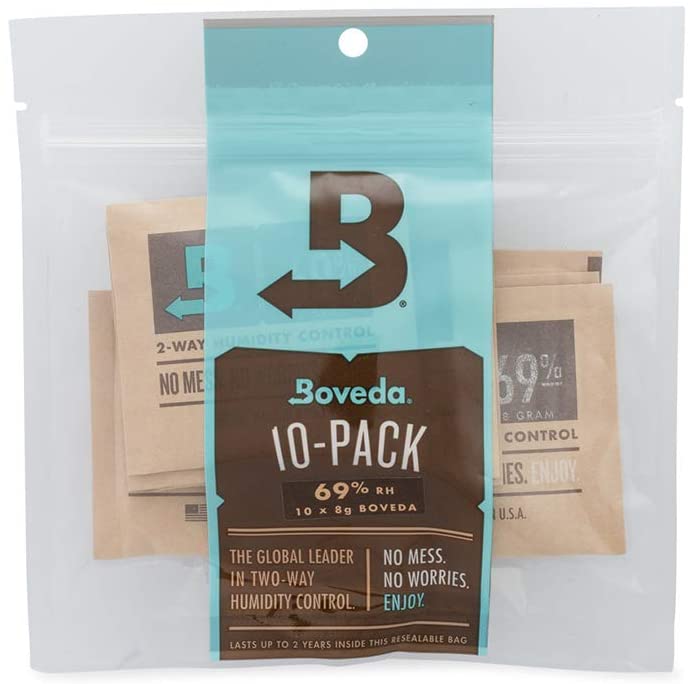 Protect smokes in a travel humidor—whether you enjoy premium cigars while golfing, skiing, camping, boating, or just out for the day. As soon as you take cigars out of a humidor, fluctuating humidity levels cause cigars to lose essential oils and flavors and affect smokeability. Instead, preserve the craft of cigar makers who expertly blend tobacco and perfectly balance the filler, binder, and wrapper.
Related: Top 10 Best Cigar Humidors
Boveda's precision humidor packs are the perfect way to ensure your cigars stay fresh and enjoyable. Simply place them in any type of storage, close uptight – it's that easy! The BV humi-care system will automatically restore humidity levels so you can enjoy smoking right away.
Cigars need special care because they're often kept out on display where there isn't much airflow or even light exposure, which causes them to become Moldy from excess moisture getting trapped within their leaves due to high RH levels.
---
Boveda 69% Humidity Packs Pros and Cons
---
Related Video: Cigar Guide – How to use Boveda Packs
---