---
Tobacco Shredder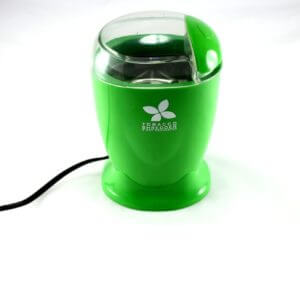 Powerful Electric Motor
Removable Lid
With Special Teeth
Chromium Crusher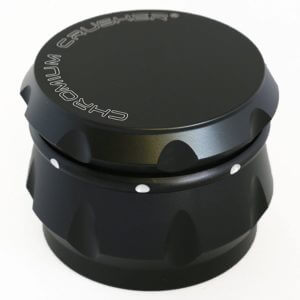 Pollen Scraper Included
Aluminum alloy construction
Exclusively unique design
YUZW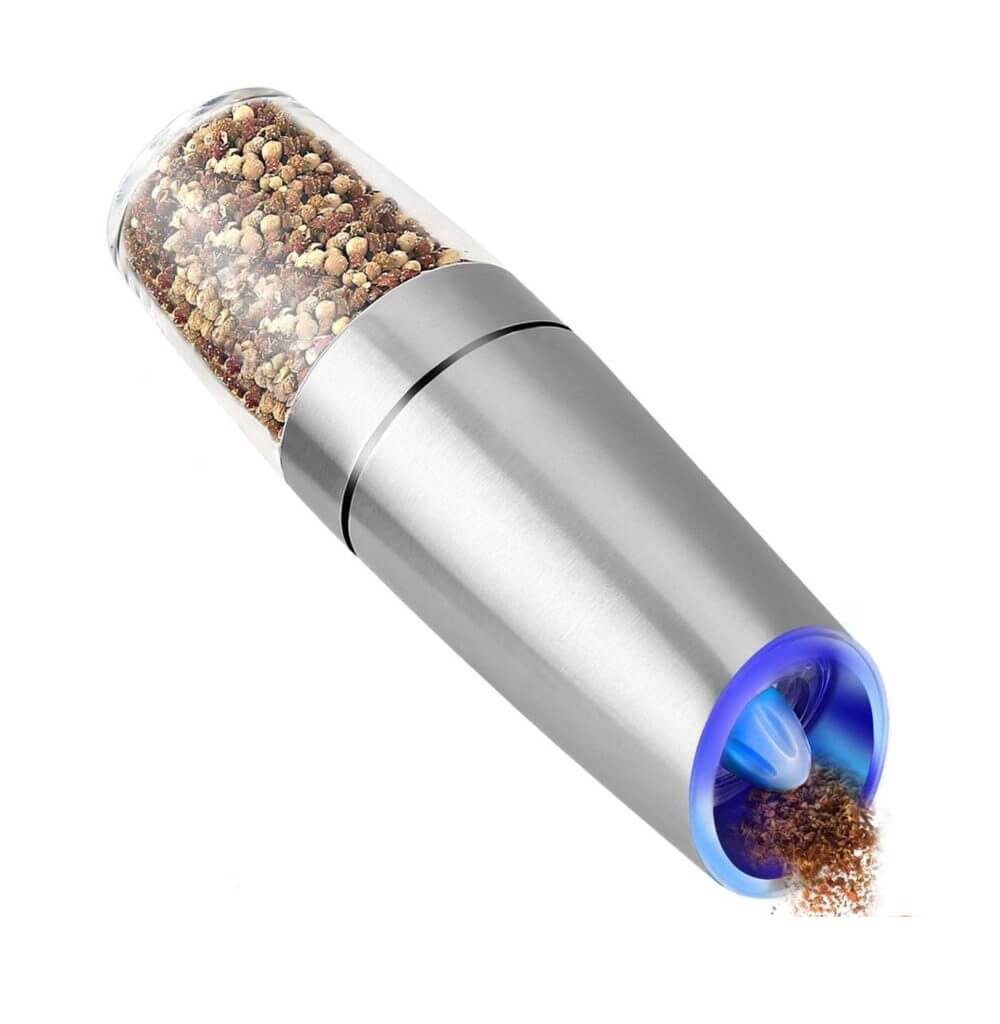 LED Lights
Adjustable Roughness
Stainless Steel
Leaf Only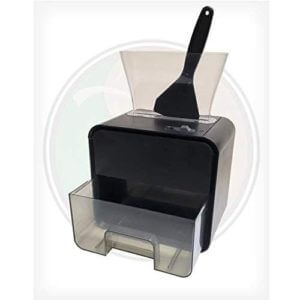 One Size
Durable
Perfect Gift
ASNTA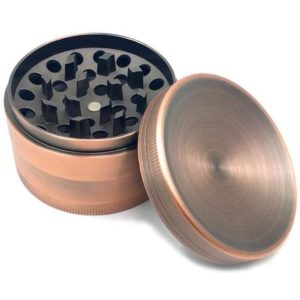 High-quality alloys
Sturdy, sharp teeth
Precise cutting
---
Choose the Best Tobacco Shredder
Customer's Choice: the Best Rated Tobacco Shredders
267 users answered this survey. Please help us improve this review!

75.66% of users selected Tobacco Shredder, 1.87% selected Chromium Crusher, 0.75% selected YUZW, 19.85% selected Leaf Only and 1.87% selected ASNTA. Every month we analyze your answers and change our rating.
---
Like you would imagine, a tobacco shredder is a special gadget built to shred any of your tobacco leaves or any smoking herbs. With such gadgets, you can also mix various tobacco leaves at the same time to make your personalized mix.
Advantages of a tobacco shredder: 
Quality of tobacco remains intact

. A well-made shredder may even enhance the aroma and flavor of your tobacco blend. It may unlock the properties that are impossible to release when you cut the tobacco leaves with a knife or use your fingers;

Better potency.

Shredded tobacco leaves give a stronger kick compared to manually grounded blends; 

Saved time

. If you smoke pipes daily, this device can significantly save your time. Any shredder can cut the processing time by half compared to any manual techniques; 
Do you need a top-notch tobacco shredder? Then check the following guide with detailed reviews of top 5 tobacco shredders that accurately cut the leaves. Also, read the buying guide in the end to get more details about this smoking accessory. The comparison table shows the major specs for each product listed in this review. 
TSS Electric Tobacco Shredder– the best for longer cuts!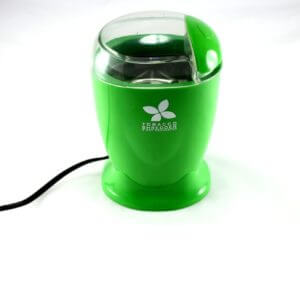 This TSS device combines three different tools in one – a cutter, shredder and converter.
This gadget may be a nice pick for the preparation of longer cut tobacco to be used in cigarette roller/injector machines. If nicotine is too long, the method of injection into a cigarette tube is complicated. Preparing the longer cut cigarettes ahead of time makes the entire cigarette method that much simpler.
It has a button on the removable lid that triggers the shredder. This electric shredder is built with unique teeth/blades that are ideal for removing tobacco pipes, bulk tobacco leaves or plug tobacco.
Forget about the arthritic hands carrying a grinder, waiting and spinning for hours. This is simple and fast, and it's a must for all tobacco smokers. This small item is very powerful, and it doesn't take much to grind it down quickly.
---
Chromium Crusher Drum Grinder– the best for portability!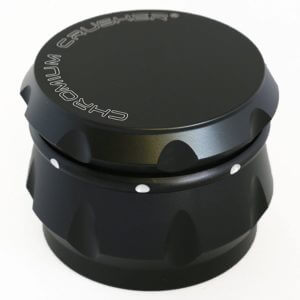 The Chromium Crusher seems to be the only grinder in its class that provides its consumers with both high-duty zinc materials and high-precision CNC aluminum surfaces. This system is rather inexpensive and long-lasting. This shredder has a deep dish, rubs anything in tiny bits and has a sleek cord.
Many teeth grinders tend to render tobacco leaves either too fine or too coarse. In this shredder, the teeth are positioned so you can get the highest grind and it's great for rolling and packaging.
No steel shavings within, no trace of machine gasoline. The screen holes for kief are the right height. It grinds smoothly and comfortably.
---
YUZW Electric Pepper Grinder– the best for simplicity!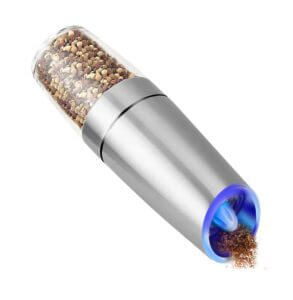 This electric machine is almost three times quicker than any manual grinder. This large jar with a clear bowl at the bottom can accommodate more and grind easier. The translucent and huge-capacity structure of the system allows it easy to observe condiments, cleans the generous architecture and automatically illuminates the blue LEDs.
This device holds about 6 ounces of small chunks of tobacco leaves. It doesn't have any keys to screw with. There are various settings for the scale of the kief.
Apart from tobacco, this grinder may be picked for sea salt, pepper and other grain seasonings, home cooking, picnic meals, barbecue, etc.
---
Leaf Only Electric Whole Tobacco Shredder– the best for tobacco blending!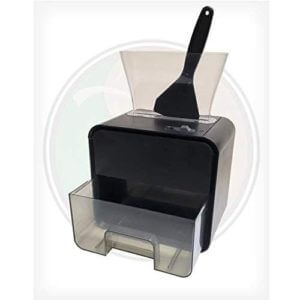 This one-size device works as both a shredder and a grinder. High-quality tobacco mixes for pipe smokers can be made. The sliced tobacco leaves can be a fantastic wrap if you like DIY rolls.
This shredder is designed to last for a ton of pounds of your beloved unrefined tobacco leaves.
---
ASNTA Retro Tobacco Grinder– the best for storage!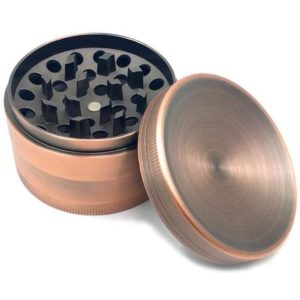 Besides grinding, this device can serve as a durable storage container. It can boast a convenient shape and a nice retro look.
The grinding machine is built with ease of usage and convenience in mind. It can be used for several herbal varieties; finely chopped cigarettes or herbs used in dense tubes.
Crafted from strong, high-quality alloys with strong, sharp teeth and a robust Poly-O ring, this amazing grinder handles the wear and tear of daily wear effortlessly.
Precise chopping, fine or hard grinding – it can do anything. Fine or hard, you just want to enjoy it and store it in this great new black grinder. It's great for tobacco, berries, spices or something else you might grind.
---
The Buyer's Guide
Electric vs. manual shredders
Many grinders are mechanical and effective when you use them in your spare time. You're possibly going to ground enough tobacco to last for a few days. The electronic shredder doesn't give you a hard time to use it, and it's the perfect thing to do when you've got so much crushing to do. You've got to give it a specific quantity of tobacco at a time, and that's actually the only downside.
Material
The substance making up the shredder should be hard to survive the grinding phase and should not be harmful. You want to keep the herbs healthy for consumption or vaping. Such materials mostly limit your options:
Metal.

When it refers to such grinders, there are two popular materials – aluminum and titanium. Aluminum is the most common alternative, mostly all devices are titanium-coated. You may have read any of the arguments that aluminum shredders are dangerous. Truth is, they're great choices, and you don't need to think about it;

Wood.

This form of such a shredder is hard to mass-produce, which also describes why it is a costly option. It's hand-made. Sadly, it's still hard to locate. If you choose sustainable materials, this is a decent option. However, most wood grinders have just one compartment;

Acrylic.

This is the cheapest of the products used in the tobacco shredder. But this is perhaps the least robust. They will quickly break down compared to other above-mentioned materials;
The material is influenced by the expense of the shredder. Metal is typically the cheapest because it's simple to produce though plastic is still fantastic because it has a very high melting temperature.
Compartments
You can say the versatility of the grinder from the compartments it has, and the most popular are the two-piece grinders that make up one compartment. The grinder is inexpensive but produces inconsistent sizes after grinding tobacco. The other choice is a three-piece grinder that increases the size and gives you a reliable grinding experience.
Advanced shredders have four parts and three compartments. They've got the third compartment for pollen and kief. It can even have various types of grinder teeth to give you a particular preference of granules for your tobacco.
Teeth and blades
Among the various sections of the tobacco shredder, the teeth might be the most important. This is the portion that directly rubs the tobacco leaves, and has a significant impact on the consistency of the results.
The more teeth a grinder has, the higher its grinding output would be. According to many experienced consumers, 50 teeth is the best option for a 2.5-inch diameter grinder. With more teeth, it would be able to grind more leaves in a short period.
Apart from the amount of teeth present in the grinder, the form of the grinder is another significant factor. It's best to choose a diamond-shaped teeth grinder.
Finally, the teeth can also be carefully spaced. They can be uniformly distributed, which would tend to make grinds more reliable.
Size
Smaller shredders typically vary from 1.5 to 2 inches in diameter. Although this does not sound like a ton, these shredders are great for tourists and regular users alike.
Mid-size grinders with a diameter of around 2.5 inches are also usable. This machine is a nice middle ground and helps you to prepare more items at a time.
If you need a big shredder, pick one with a diameter of around 3.5 to 4-inch. This will help you to prepare a considerable volume of merchandise. After all, because of their large scale, these items can be unsafe to use. Just be vigilant throughout the planning process and be mindful of the sharp teeth associated.
Tips for users of tobacco shredders:
If the pieces of tobacco leaves are large, break them by hand;

Remove the lid of your shredder;

The medium-sized pieces have to be put in a shredder;

Disperse the leaves evenly;

Close the lid (the lock should be sealed);

Double check the lid;

When the lid is secured, cut the leaves with a gentle spin mode. The initial speed should be no more than 12 times;
Final thoughts 
Hopefully, this guide about premium tobacco shredders would help you make a choice. Note all these items all influence your shredder option can sound fresh and strange, but all of this occurs when you're looking at something fresh and then you'll be acquainted with all the methods and choices.
Video Tutorial: Powermatic S Electric Tobacco Leaf Shredder
---