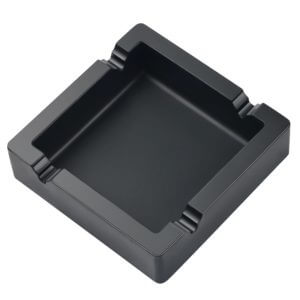 4 Cigar and Cigarettes
Eco-friendly
Easy to clean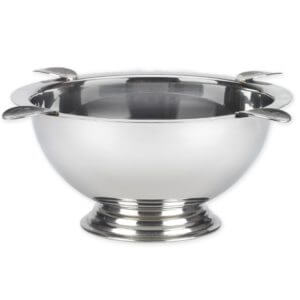 4 Stainless Steel Stirrups
Windproof
8-Inch Diameter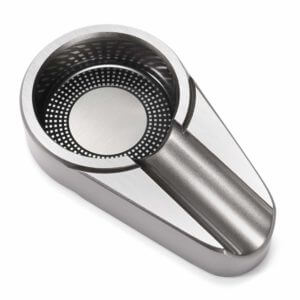 Up to 60 ring gauge
Solid Aluminum
Non-slip mat at the bottom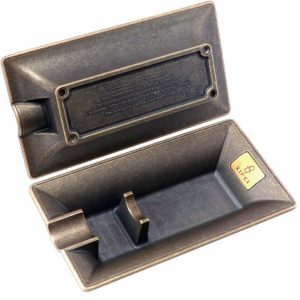 Smoke slot: single
Metal material
Resistance to falling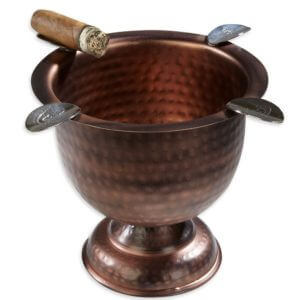 4 Stirrup
Hammered Copper
6.5 inch tall, 8.75 inch wide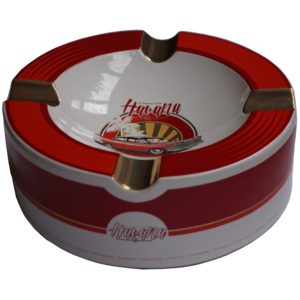 4 Stirrup
Ceramic
Excellet Gift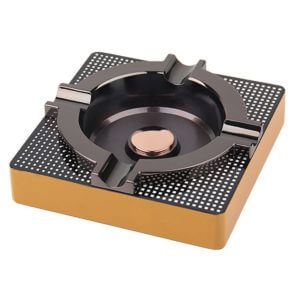 4 cigars grooves
Solid alloy metal
Easy to clean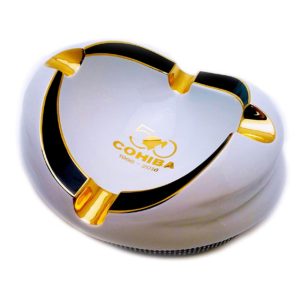 Deep Center Basin
Porcelain
10 5/8"x8 7/8"x4 1/8"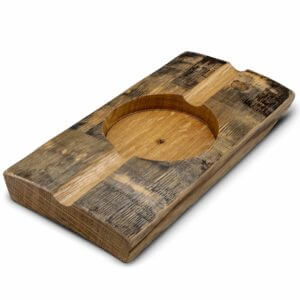 4 cigars grooves
Wood
Easy to clean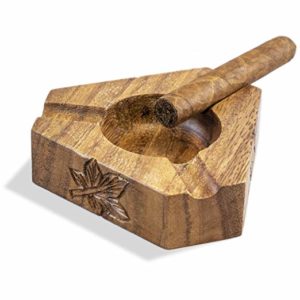 3 cigars grooves
Wood
Handmade
Being a founder of SmokeProfy I already know how to review ash-pots. I literally tested about a hundred of various cigar ash-boxes during the preparation of diverse guides. That is why I decided to create a separate guide for ash-pans. Surely, my major idea was to recommend very durable items that look stylish and cool.
I understand that the main purpose of ash-pots, trays, and pans is to keep any smoking area clean. However, I am against the idea that this item should look like a cheap, disposable thing. An ashtray can and should be an attractive decorative element in any home or office.
The price of cigar ashtrays differs drastically – from $1 to $100. I tried to cover the average cost of budget-friendly stylish ashtrays – from $20 to $40.
So the price, construction, and durability are the key factors I considered during our numerous tests. The results are reflected in the rating.
My top 5 cigar ashtrays:
OILP – eco-friendly and easy to clean ashtray;
Stinky is equipped with awesome windproof option;
CiTree is made of solid aluminum and it comes with a non-slip mat;
XIFEI has special resistance to falling;
Stinky Cigar was designed with 4 stir-ups;
Other ashtrays for cigars in this list are also unique, handmade or equipped with certain attachments for outdoor smoking. Surely, you may buy many other cheaper and less stylish ashtrays for daily use. But I compiled this review with exclusive ash-pots that are multi-purpose. Every product can be presented as a stylish gift for any cigar aficionado. Do you often use ashtrays and how do you choose them? I am very interested in your criteria of choice. By the way, on this SmokeProfy page I added the special video dedicated to ash-trays.
Video Tutorial: Cigar ashtray
---