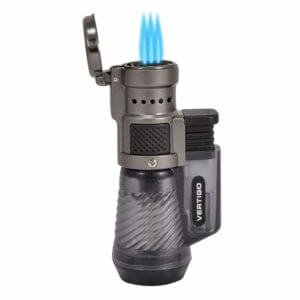 Wind Resistant Flame
2 Pack
Quartz Powered Ignition
Premium Cigar
Adjustable Flame
Butane Refillable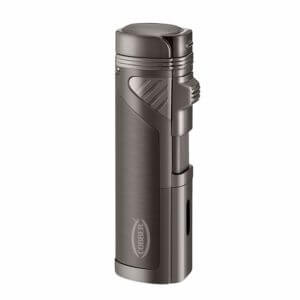 Sturdy Metal Body
Flame Height Adjustable
Butane Fuel Refillable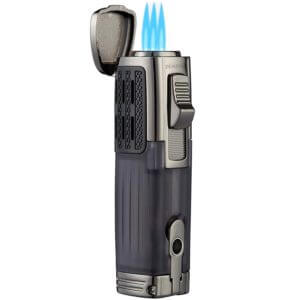 Triple Flames
2 Pack
Zinc Alloy Material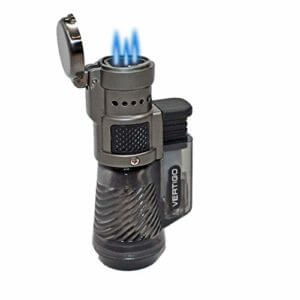 Triple Flames
Brushed chrome finish
Non Metal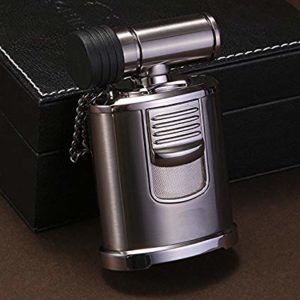 Table top lighter
High capacity butane tank
Windproof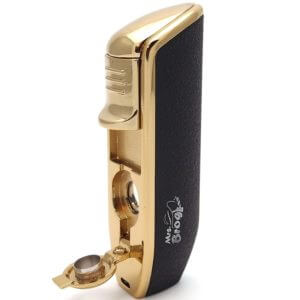 Adjustable Flame
Durable Metal Body
Weighs 89 grams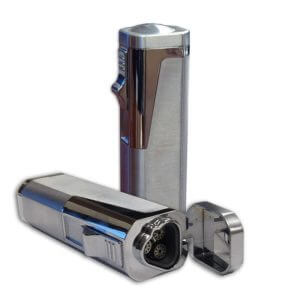 Retractable Cigar Bullet
Wind Resistant
Universal Refilling Valve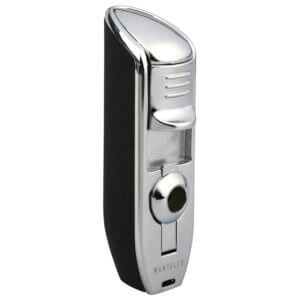 Triple Flames
Cigar Hole Punch Attachment
Premium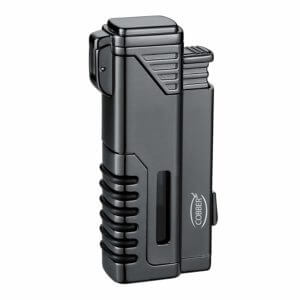 Universal Refill Valve
Retractable Punch Cutter
With 4 flames
SmokeProfy website was created for all aficionados of smoking. That is why all my reviews are mostly budget-friendly. Most novices use cheap gas lighters and they are completely satisfied with this accessory for smokers. But I've decided to go a bit further and offer the premium brands of best cigar lighters. Yes, it seems that lighting up a cigar needs a bit more style than a regular lighter from a supermarket.
How did I select cigar lighters for SmokeProfy review?
Though, I also didn't want to offer too expensive to use, limited masterpieces in the world of lighters the price of which can reach a few thousands of dollars. So, my price range was between $30 – $100. I'd like to explain my top 3 of cigar lighters first, in such a way you will understand my criteria for picking these necessary accessories:
Vertigo offers the quartz-powered ignition and wind-resistant flame;
Mantello Cigars is a premium igniter at an affordable cost, it can be refilled with butane;
Cobber is a very sturdy, metallic piece, with an adjustable flame height;
Major types of budget-friendly lighters for cigars
During the prep for this guide, I've learned that there are 4 basic types of cigar lighters:
Single-flame units – perfect for touch-up ignition;
Double-flame pieces – good for medium cigars;
Strong triple-flame – they are capable of lighting huge ring gauges;
Butane kettle pieces are not for everyone, because they will do for the largest, hand-rolled cigars;
What do you think about my review? I regularly update my guides on SmokeProfy, so your opinion definitely counts. What cigar igniters can you recommend? Leave your feedback and subscribe to follow the updates. Thank you for supporting!
Video Tutorial: Choosing a Cigar Lighter
---