---
Screwpop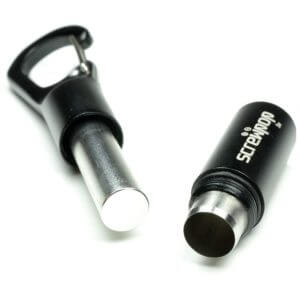 Screw design
Bottle Opener feature
Light weight rugged design
Mrs. Brog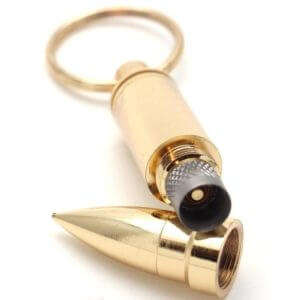 Stainless Steel
Punch hole 6.5mm
Easy to use
JiFENG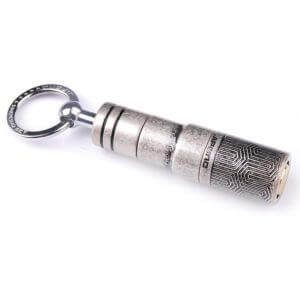 2 Size Blades
Handsome Gift Box
Lifetime Warranty
Modus Design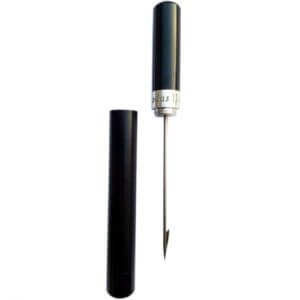 6-7/8″
High quality
Lifetime Warranty
SELECT DRAW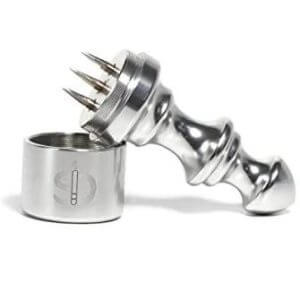 Steel Prongs
High quality
Easy to use
---
Choose the Best Cigar Punch
Customer's Choice: the Best Rated Cigar Punches
19 users answered this survey. Please help us improve this review!

68.42% of users selected Screwpop, 15.79% selected Mrs. Brog, 5.26% selected JiFENG, 0% selected Modus Design and 10.53% selected SELECT DRAW. Every month we analyze your answers and change our rating.
---
Smoking cigars is a great way to relax after a hard day. It is a whole ritual that can be compared to wine tasting. It is vital to understand that a cigar is entirely different from a cigarette. Cigar smoking is a kind of an art. And you will not be able to enjoy it to the fullest without knowing all the intricacies of this process. It is not enough to choose the right variety of a cigar. Before starting a cigar, it must be properly prepared. Without this, you will not experience full depth of taste and flavor. A failure to do it will result in an unpleasant bitter smell of burning, which will spoil all pleasure. So you need to learn how to cut the cigar and light it up. This process will require special tools and a little skill.
A cigar is cut from the sealed end – it is also referred to as the head. If you do not know which side of the cigar to cut off, explore the cigar attentively. You will notice a small piece of tobacco leaf in a rounded shape – a cap. It protects the outer tobacco leaf from unfolding. The cutting line is usually a few millimeters away from the cap.
The purpose of cutting is to prepare a cigar for smoking without damaging its original shape. You will need to take a cigar with one hand and the cutting device with the other. Place the cigar head in the tool and cut the cap up to 1/8 inch down. This procedure is done in one quick cut. If you do it very slowly, you risk damaging the wrapper.
There are many special devices you can use to cut a cigar. But the punch is one of the most suitable cutter options. This accessory is both functional and stylish. Unlike cigar guillotine, it not only cuts off the tip, but punches a round hole inside the cigar. A punch is equipped with a special rounded blade, the diameter of which is matched to the product. With the growing number of cigar and tobacco smokers, this device is gaining popularity. So, let's have a look at the most successful models you can find on the market today.
Screwpop Cigar Punch – an ultra-sharp tool for cigars
Screwpop is known for its clippable keychain tools. And its cigar punch is no exception. It will help you prepare your cigar for smoking with no effort. The device is very sharp and cuts the cigar's tip without cracking it.
It is actually a 2-in-1 tool with part of it being designed for bottle opening. The item is very lightweight, compact and comes with a loop that allows you to clip it to a belt loop and any key ring. Even if it is a compact size, you will find the gauge big enough for large diameter cigars.
The device is very easy to use – you just need to unscrew it using the punching part. Then use this part to twist it forth and back to make a hole. Then you simply need to twist back the tool to clean it. With this device, you will easily make a precise and neat cut and avoid the mess you may usually have after using a guillotine. You will find this accessory very convenient and will easily clip to anything you want. Besides, you will get a bottle opener as a bonus feature.
---
Stainless Steel Cigar Punch – an elegant accessory for smoking
A well designed punch to get your cigar ready for smoking in a minute. It is made from high-quality stainless steel and has a nice golden finish.
The device is very easy to use. It is enough to put it over the cap of a cigar and twist. Once you hear or feel a distinct pop sound, the job is done. The punch comes with a round circular blade – it is very sharp and is positioned in a way it can be replaced later.
Some customers warn to be careful when you keep it on a keychain. The cover can easily get removed on itself and lost. There is no rubber or silicone resistance to prevent the cover from unscrewing. Other than that, the tool is convenient to use and is suitable for all cigar sizes. The punch is very compact to carry it just in your pocket. The construction and appearance is very attractive as well as value for money. So it is a great gift idea for any occasion.
---
Vintage Cigar Punch – a sophisticated punch in a retro design
If you are fond of various vintage items, you will love this cigar cutter. And besides elegant appearance, the device is very functional.
This exotic looking punch comes with two built in blades of different sizes. So it is applicable to cigars of all diameters. The punch cuts easily and neatly plugs out. It is made from true copper and has an attractive pattern engraved on it. It is of a compact size and can be carried comfortably in the pocket.
The manufacturer successfully combined aesthetics and functionality in this punch model. The device is made from pure copper. You can add engraving to the device and turn it into an exclusive gift, especially in view that the punch comes in a beautiful gift box. In case you come across some issues, you are free to use a lifetime warranty. Make sure children have no access to the punch as it is extremely sharp.
---
Modus II Cigar Cutter – a stylish 3-in-one smoking accessory
This pen-resembling smoking accessory combines three practical elements – a punch, a nubber and a draw tool. The punch helps you to prepare a cigar for smoking effortlessly and the nubber enables you to enjoy your cigar to its very end without the fear of burning your fingers.
Moreover, it is made in a very laconic design and looks really stylish. It is produced from special alloy and stainless steel and is durable enough. The accessory is very convenient to carry with you thanks to its small size and practical design.
If you love to have your cigar finished completely, this tool is a must-have for you. Thanks to the nubber feature, you will prolong your smoking process by 10-15 minutes. And a draw tool will facilitate the cleaning process. The customers complain of poor draw tool quality in the previous models. And the manufacturer has improved it now. In general, this smoking accessory is sleek and elegant and can be purchased to surprise your boyfriend or husband.
---
Cigar Punch Tool – a trendy accessory for cigar smokers
If you are looking for some unusual accessories for cigars, you may consider this exclusive tool. It is actually a novelty on the market. Its main idea is to enable a smoker to experience smoother draw and the depth of the flavor.
The design is very interesting – a punch tool with spikes. It comes with a protective cap for the owner not to get injured. And the whole device is shipped in a nice pouch which makes it convenient for traveling.
With this advanced punch tool, you can easily regulate your draw – slow, medium or full. All you need to do is to punch a cigar cap several times to make at least seven holes. If you want a more robust draw, you may punch cigar sides as well. Overall, it is a new cool cigar accessory that will make your smoking process more enjoyable. You will get wrapped in a velvet bag, so you can use it for a gift.
---
Buyer's Guide
True cigar connoisseurs always have a lot of smoking accessories. And they use a wide range of tools to cut a cigar cap. So what can you use for this purpose?
Guillotine
It is one of the most often used instruments. It is a small device with blades which move towards each other. The tip of the cigar is inserted into the hole with blades and leveled. And then you only need to press blades together with a precise movement. The diameter of cigars cut by such a device should match the diameter of the inner hole in the instrument. Although you may find guillotines   for large cigars as well.
Knife
The cigar knife differs from the usual one in that it has a hole in the handle where the tip of the cigar is inserted. When the knife moves, it cuts off the tip of the cigar. You can use this device to cut other not very hard objects. The principle of operation is similar to the classic guillotines, but here the blades do not move towards, but at an angle, like in scissors.
Scissors
Cigar scissors are perhaps the oldest cigar cutting tool.  But these are from the ordinary device we use in households – they have thickened and rounded blades. They should also be sharp enough to cut off the cigar and not to crush its cap. If you are a beginner in cigar smoking, you may outline the cut line in advance.
Punch
A punch is a tool with a sharp rounded blade that makes a hole in a cigar's cap. It is one of the most convenient devices for this task. Punch has undeniable benefits:
It is compact (can be often attached to a bunch of keys);

It makes an even cut without damaging the leaf;

It reveals the cigar aroma in a new way due to the small hole;

It is often cheaper than other toolkits.
Not all punches are suitable for large cigars, so you need to check well what size cigar a certain model is recommended for.
Is an expensive cutter the best?
The high cost of accessories does not always mean reliability. But of course, if you smoke often, you should avoid a few dollar souvenir products. Even if it seems that it is a second's job to cut off a cap, it is not so. It is a real challenge to smoothly cut through a tightly folded bunch of tobacco leaves.
As a rule, the blades of cheap cutters are of a very poor quality and very quickly become blunt. If you use a device like this, you will immediately destroy the wrapper leaf.  A decent quality cutter or punch should provide at least several years of good performance.
So, to make the right choice, it is a wise approach to choose a pair of really high quality tools depending on how often you need to use these, and devoid yourself of headaches about this for a longer time.
Video Tutorial: How To Use A Cigar Punch
Conclusion
When choosing a cigar punch, it is important to follow your own feelings. It is best to hold the tool in your hands, feel its weight and features of the cutting element. Now you know that cutting a cigar cap is a crucial part of the smoking ritual even if it takes a few seconds only. So it is vital to purchase a high quality accessory with good steel blades which will allow you to do the job with one confident movement. Hopefully, this article will make it easier for you to make the right choice and you will add the right device to your smoking accessories collection.
---