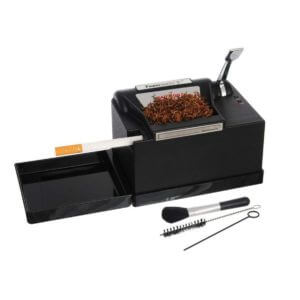 Includes a tobacco hopper
100mm tubes
Size:5-1/2"x4"x3.8"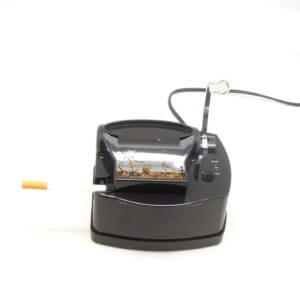 For premium rolling tubes
LED light to indicate
Compact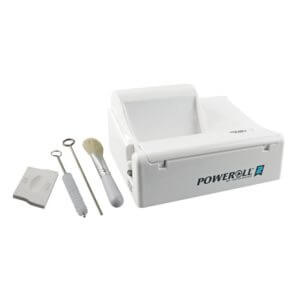 For 84 mm and 100 mm
Protects tobacco from falling
Size:6.5x5.75x3.75-inches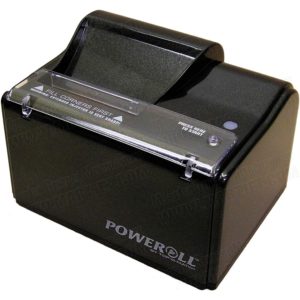 84 mm cigarettes only
Tools for cleaning
Size:6x4.5x4-inches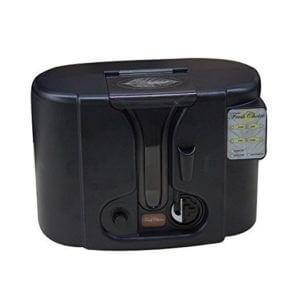 Makes a pack 2 minutes
For 84 mm and 100 mm
Humidity sensitive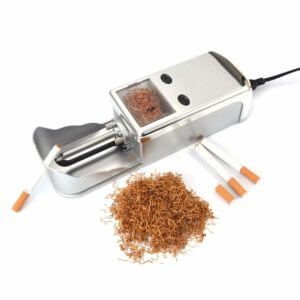 For 70,84,100,120mm
For All Kinds Of Tobacco
Adjustable Tobacco Density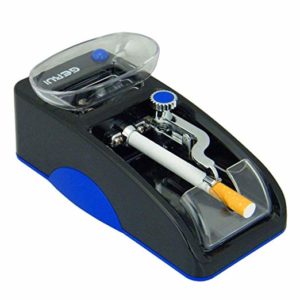 110 Volts
Easy adjustment function
ABS and stainless steel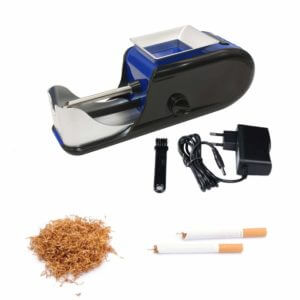 84 mm cigarettes only
Adjustable tobacco density
Tobacco chamber is non-toxic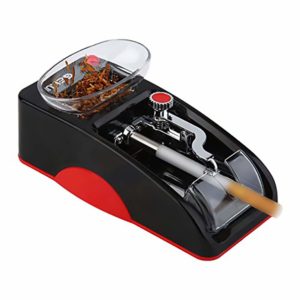 Adjustable Switch
Environmentally friendly
Portable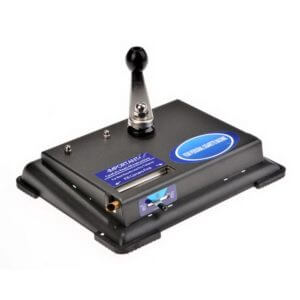 100mm, King, Regular
Material: Iron
Size:9.0x6.6x1.6-inch
While hand-rolled cigarettes tend to be tastier and less expensive than the store-bought alternatives, they require a lot more time and effort. A well-made electric cigarette rolling machine will help you expedite your home-based cigarette production without infringing on the quality of the finished products. We've narrowed our focus on five of the top-selling electric cigarette rolling machines. Read along to learn more about how these incredible devices can improve your smoking experience.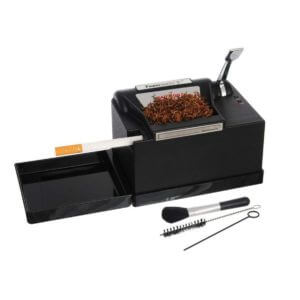 The second-generation Powermatic cigarette rolling machine as capable of producing king-sized and 100-millimeter smokes. Place a cigarette tube at the end of the spoon injector.
Then, set an appropriate amount of tobacco in the hopper. The Powermatic's smooth-moving gears will inoculate your cigarette tube with tobacco. The cigarettes produced by this machine are neither too dense nor too loose.
This impressive cigarette roller does all the heavy lifting. It even comes with a small catch tray. Thanks to this element and the fast working internal mechanisms, you can coast through production without so much as a single hiccup. We love that this roller comes with several cleaning tools and an instructional DVD. We also enjoy the fact that the roller's large base serves an slip-resistant foundation.
When you pair the Powermatic with premium tubes and tobacco, you can produce top-quality cigarettes. Unlike manual cigarette rollers, the Powermatic 2 is easy on the hands. Not to mention, this device practically pays for itself after producing a carton or two of cigarettes.
Can roll both king-sized and 100-millimeter cigarettes
Electric spoon injection
Comes with cleaning tools and an instructional DVD
Weighs over 2 pounds
Gears wear down from heavy use
---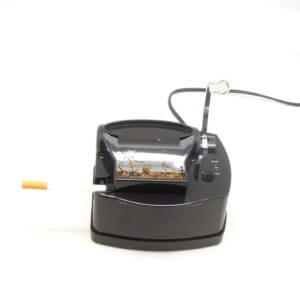 While the Rollematic costs more than your average electric cigarette roller, it may still help you save money. The Rollematic is engineered to inject filtered cigarette tubes. You load the hopper and let the machine do the heavy lifting.
Customers are quick to point out that the Rollematic rarely glitches. If you keep your machine clean, you won't experience a lot of jams. We found that the Rollematic packs perfectly dense cigarettes. Not to mention, it will help you produce a pack of cigarettes in a fraction of the time it takes to drive to the store.
Helps you save money by enabling you to skip store-bought cigarettes
Is compatible with prefabricated cigarette tubes
Fast injector never jams
Includes cleaning tools
Does not come with a catch tray
---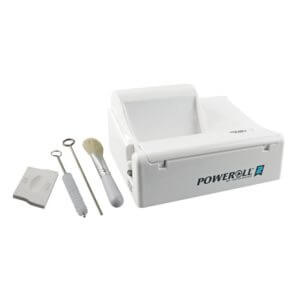 The Poweroll 2 is capable of producing 100-millimeter and king-sized cigarettes. The extra-wide hopper lets you load the machine with an ample amount of tobacco. It's easy to attach a cigarette tube and commence the injection process.
We love the clean white look of this electric cigarette injector. Its discrete exterior helps it blend in with other household appliances. A small pilot light indicates if the machine is receiving power.
We love that this device comes with a set of essential cleaning tools. You only need to purchase cigarette tubes and loose-leaf tobacco. The Poweroll 2 has an astounding production rate. Most consumers were able to produce a carton of cigarettes in less than 5 minutes. It's clear to see that the Poweroll 2 is a refined version of its revered predecessor. The Poweroll is a kink-free cigarette maker with staying power.
Comes with several cleaning tools and instructions
Suitable for both king-sized and 100-millimeter cigarettes
Durable metal gears are covered by a discrete white plastic housing
Backed by a 1-year warranty
Loads differently than other machines
---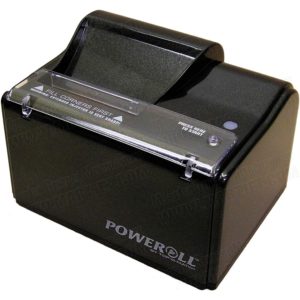 This incredible spoon-driven cigarette injector will fill several packs of cigarettes in just a few minutes. We love that it comes with a hard plastic carrying case. Not to mention, there is a ribbed cigarette tray just below the injector.
Other complimentary accesories include a tamper, dust brush, nozzle brush, and cleaning rod. All these elements will help you keep your cigarette injector running smoothly.
With the Top-O-Matic PowerRoll, you just press a button to load king-sized cigarette tubes. When compared to an ordinary hand roller, the Top-O-Matic's production rates are through the roof. Your production efforts may produce a dud or two. Still, if you take the time to clean out the hopper and injector, you'll rarely experience jams or other issues. Of course, each Top-O-Matic carton will save you money.
Compatible with king-sized
Evenly packed cigarettes burn smoothly
Includes a durable plastic carrying case
Electric spoon-driven injector
Not suitable with 100-millimeter cigarette tubes
---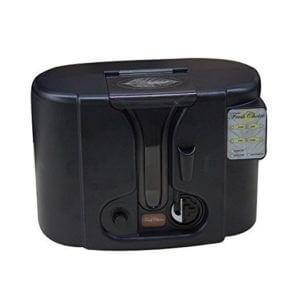 While the Revolution is pricey, it can roll an entire pack of cigarettes in less than 2 minutes. If you're a heavy smoker, this machine may pay for itself after a dozen or so cartons.
It even comes with a lifetime warranty for users who only indulge in Fresh Choice Tobacco. Just remember that bagged tobacco typically has a high moisture content. As such, you may need to let your blend dry before commencing cigarette production.
Most consumers were thrilled with the Revolution's performance. Still, most people recommended investing in a moisture meter. This modest gadget will help you adjust the humidity of your tobacco before rolling smokes. The Revolution will not jam if the tobacco in it is at the correct humidity.
Soft rubber cigarette tube holder
Lifetime warranty when used with Fresh Choice Tobacco
You can adjust the injector settings
Can roll an entire pack of cigarettes in less than 2 minutes
---
The Ultimate Guide to Electric Cigarette Rolling Machines
Shopping for an electric cigarette lighter can be a frustrating process. At face value, these simple machines all seem to feature identical elements. Which leaves one to wonder, what sets a premium roller apart from one that's a piece of rubbage?
Key Elements
Most electric cigarette rollers have a few base components in common. Most rollers have a tobacco hopper, cigarette tube mount, and an injector. You may press a button or pull a lever to push the tobacco into a hollow cigarette tube.
Benefits of Owning an Electric Cigarette Roller
In most states, store-bought cigarettes are pricier than loose tobacco. As such, a cigarette roller enables smokers to save money. In most cases, cigarette rollers pay for themselves.
Prepacked cigarettes also tend to contain harmful additives. When you roll your own cigarettes, you have full control over the ingredients in your tobacco blends. When you utilize an electric cigarette roller, you also have the benefit of using store-bought cigarette tubes. Unlike rolling papers, cigarette tubes typically feature filters.
What are Some Common Cigarette Roller Issues?
One of the most common complaints about electric cigarette rollers is that they jam. You can prevent jams by frequently cleaning your cigarette injector. Finely ground, overly dry, or overly moist tobacco can cause a machine to jam. When this happens, inferior cigarette tubes may also be the culprits.
If you are serious about rolling your cigarettes, we recommend investing in a moisture meter and some quality rolling ingredients. If your tobacco is at the right humidity level, you will be able to produce cigarettes faster and more accurately.
Manual vs. Electric
An electric cigarette roller is much more likely to produce evenly packed cigarettes. With electricity on your side, you will also be able to produce your cigarettes much faster. It takes around a minute to roll a cigarette with a manual roller. Whereas, it takes several minutes to roll an entire pack with an electric roller. Not to mention, you will save your hands from the torture of repetitive motions.
Cleanup also tends to be a lot simpler with an electric roller. Many machines even come with a collection of small cleaning tools.
Video Tutorial: Powermatic 2 + Electric Cigarette Injector Machine
Final Thoughts
If the hand rolling of cigs is not what you like, but you prefer them to regular cigs from local stores, a special electric rolling machine can be irreplaceable. But before buying I must warn you that these automatic gadgets can cost a lot – from $27 up to $130, at least such a price range I've covered when was testing the machines for this review.
What criteria were important to me during the tests of electric cig rolling gadgets?
Most automatic machines match the regular cig tubes (measured between 70-84 mm). Over 84 mm are king-size tubes and they require more powerful gadgets;
Smoking frequency also matters. Stick to medium-sized machines if you and your spouse are smokers, otherwise, pick the smallest device;
Electric devices fill the cigarette tubes faster than manual machines but not in the most accurate way;
Speed is a key factor;
Easy cleanup is my major selling point;
Explaining the results of my tests: top 3 of electric cigarette rolling machines
Powermatic 2 Plus with an in-built tobacco hopper and for 100 mm tubes;
Rollematic has a flashing LED light for indication;
Poweroll 2 will do for smaller sizes (from 84 mm to 100 mm);
If you're in a rush, you cannot go wrong with the Powermatic 2 PLUS Electric Cigarette Injector. This machine will roll a pack of cigarettes in just a few minutes.
Better yet, you can bet that the cigarettes will be expertly packed down to the filter. Not to mention, you are unlikely to experience jams or other performance hiccups.
Of course, you can expect the same level of excellence from all of our top cigarette rollers. Now that you have more than enough options, you can finally spend the time to perfect your homemade tobacco blend.
Other awesome brands you may stick to when picking one of the gadgets: PoweRoll, Revolution, Regular King, GERUI, Genmine, Plohee.
At last, I must say that investing in one of these machines will actually save you a lot of bucks in the future. Besides, you will be able to mix your own blends that are healthier and more flavored. Do you use one of these devices for rolling your cigs? Please comment, I will answer every comment. Subscribe to follow our updates and new reviews on SmokeProfy!
---