---
Powermatic 2 Plus
Includes a tobacco hopper
100mm tubes
Size:5-1/2″x4″x3.8″
Poweroll 2
For 84 mm and 100 mm
Protects tobacco from falling
Size:6.5×5.75×3.75-inches
PoweRoll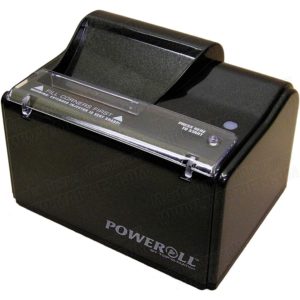 84 mm cigarettes only
Tools for cleaning
Size:6×4.5×4-inches
Revolution
Makes a pack 2 minutes
For 84 mm and 100 mm
Humidity sensitive
Regular King
For 70,84,100,120mm
For All Kinds Of Tobacco
Adjustable Tobacco Density
GERUI
110 Volts
Easy adjustment function
ABS and stainless steel
Genmine
84 mm cigarettes only
Adjustable tobacco density
Tobacco chamber is non-toxic
GERUI
Adjustable Switch
Environmentally friendly
Portable
Plohee
100mm, King, Regular
Material: Iron
Size:9.0×6.6×1.6-inch
---
While hand-rolled cigarettes tend to be tastier and less expensive than the store-bought alternatives, they require a lot more time and effort. A well-made electric cigarette rolling machine will help you expedite your home-based cigarette production without infringing on the quality of the finished products. We've narrowed our focus on five of the top-selling electric cigarette rolling machines. Read along to learn more about how these incredible devices can improve your smoking experience.
Powermatic 2 PLUS Electric Cigarette Injector Machine – Editor's Choice
The second-generation Powermatic cigarette rolling machine as capable of producing king-sized and 100-millimeter smokes. Place a cigarette tube at the end of the spoon injector.
Then, set an appropriate amount of tobacco in the hopper. The Powermatic's smooth-moving gears will inoculate your cigarette tube with tobacco. The cigarettes produced by this machine are neither too dense nor too loose.
This impressive cigarette roller does all the heavy lifting. It even comes with a small catch tray. Thanks to this element and the fast working internal mechanisms, you can coast through production without so much as a single hiccup. We love that this roller comes with several cleaning tools and an instructional DVD. We also enjoy the fact that the roller's large base serves an slip-resistant foundation.
When you pair the Powermatic with premium tubes and tobacco, you can produce top-quality cigarettes. Unlike manual cigarette rollers, the Powermatic 2 is easy on the hands. Not to mention, this device practically pays for itself after producing a carton or two of cigarettes.
---
Poweroll 2 Electric Cigarette Machine
The Poweroll 2 is capable of producing 100-millimeter and king-sized cigarettes. The extra-wide hopper lets you load the machine with an ample amount of tobacco. It's easy to attach a cigarette tube and commence the injection process.
We love the clean white look of this electric cigarette injector. Its discrete exterior helps it blend in with other household appliances. A small pilot light indicates if the machine is receiving power.
We love that this device comes with a set of essential cleaning tools. You only need to purchase cigarette tubes and loose-leaf tobacco. The Poweroll 2 has an astounding production rate. Most consumers were able to produce a carton of cigarettes in less than 5 minutes. It's clear to see that the Poweroll 2 is a refined version of its revered predecessor. The Poweroll is a kink-free cigarette maker with staying power.
---
Top-O-Matic PowerRoll Cigarette Injector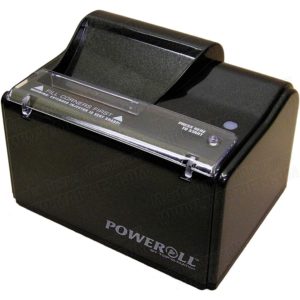 This incredible spoon-driven cigarette injector will fill several packs of cigarettes in just a few minutes. We love that it comes with a hard plastic carrying case. Not to mention, there is a ribbed cigarette tray just below the injector.
Other complimentary accesories include a tamper, dust brush, nozzle brush, and cleaning rod. All these elements will help you keep your cigarette injector running smoothly.
With the Top-O-Matic PowerRoll, you just press a button to load king-sized cigarette tubes. When compared to an ordinary hand roller, the Top-O-Matic's production rates are through the roof. Your production efforts may produce a dud or two. Still, if you take the time to clean out the hopper and injector, you'll rarely experience jams or other issues. Of course, each Top-O-Matic carton will save you money.
---
Revolution Electric Cigarette Machine – Fastest Cigarette Roller
While the Revolution is pricey, it can roll an entire pack of cigarettes in less than 2 minutes. If you're a heavy smoker, this machine may pay for itself after a dozen or so cartons.
It even comes with a lifetime warranty for users who only indulge in Fresh Choice Tobacco. Just remember that bagged tobacco typically has a high moisture content. As such, you may need to let your blend dry before commencing cigarette production.
Most consumers were thrilled with the Revolution's performance. Still, most people recommended investing in a moisture meter. This modest gadget will help you adjust the humidity of your tobacco before rolling smokes. The Revolution will not jam if the tobacco in it is at the correct humidity.
---
Superkings Cigarette Tubes Electric Automatic Injector Machine – Basic and Dependable
If you're ready for an electric cigarette rolling machine that is simple, basic, and dependable, this may just be the one. The new Superkings unit is compatible with all sizes of tube, including 70MM, 84MM, 100MM, and 120MM.
It has also been specially designed to fill up tubes that are compressed or folded.
This handy new electric cigarette rolling machine comes with a study plastic casing. Its internal mechanism is made of modern alloy and is built for heavy use on a daily basis. The machine is fully rust and impact resistant. It comes backed with a full warranty of guaranteed quality direct from the maker.
---
CMrtew US Plug Rechargeable Electric Automatic Cigarette Rolling Machine – A Cost Effective Alternative
This is a low priced alternative to the larger electric cigarette rolling machines The new CMrtew model is handy, durable, lightweight, and very portable. It can roll many different sizes of cigarette.
It comes with a special tobacco selector that will let you control the amount of tobacco that you want to include with each cigarette.
This machine can easily roll up cigarettes of all sizes. These include 85mm, 80mm, and other sizes. The material is a combination of metal and ABS plastic. The adapter input is set to 100-240V AC 50~60Hz. You can use the adapter in almost any location to ensure convenience.
---
Genmine Cigarette Rolling Machine Electric Automatic Injector Tobacco Roller Maker – Classic Modern Elegance
Looking for a classy and simple new electric cigarette rolling machine? The new model from Genmine is a definite contender for top honors. The design is simple, elegant, and very classy. The covering is hard, durable stainless steel and the internal parts are made of premium alloy.
The machine is rust-proof, both inside and out.
While there are no real drawbacks associated with this new model, it is a good idea to be aware of a few small details. Number one, this is a model that is made for regular sizes of cigarette, not the larger 120mm sizes. Also, this is a machine that will take some practice to truly get the hang of.
---
Ixaer Automatic Cigarette Rolling Machine – A Great New Way to Roll
The new Ixaer Automatic Cigarette Rolling Machine is a bit pricier than some of the other models that have been included on this list. However, its handy ergonomic design and sturdy stainless steel construction are enough to give it a place here.
It comes with adjustable gears that render it one of the most convenient models on this list.
The machine is equipped with specially designed rotating red gears. This handy feature allows you to adjust the amount of tobacco with each cigarette that you roll. The base is non-slip and made with a special ergonomic design. The case itself is made of durable transparent resin material, ABS and stainless steel.
---
lcfun Rolling Machine – Classic Old Fashioned Construction
The new lcfun Rolling Machine is a bit of a throwback to old fashioned cigarette rolling machines. It's a brand new new hand operation roller machine that is made of high quality stainless steel. Crank the handle to make your cigarette.
It's a very simple operation that harkens back to the old days of hand rolling machines.
The design of this machine is sturdy, slip-resistant, durable, and very long lasting. It's a simple machine with a vertical motion pull handle and wide platform for balance. You can use it without power or plug it in to make it roll cigarettes even faster. This is our favorite traditional crank rolling machine for modern use.
---
The Ultimate Guide to Electric Cigarette Rolling Machines
Shopping for an electric cigarette rolling machine can be a frustrating process. At face value, these simple machines all seem to feature identical elements. Which leaves one to wonder, what sets a premium roller apart from one that's a piece of rubbage?
Key Elements
Most electric cigarette rollers have a few base components in common. Most rollers have a tobacco hopper, cigarette tube mount, and an injector. You may press a button or pull a lever to push the tobacco into a hollow cigarette tube.
Benefits of Owning an Electric Cigarette Roller
In most states, store-bought cigarettes are pricier than loose tobacco. As such, a cigarette roller enables smokers to save money. In most cases, cigarette rollers pay for themselves.
Prepacked cigarettes also tend to contain harmful additives. When you roll your own cigarettes, you have full control over the ingredients in your tobacco blends. When you utilize an electric cigarette roller, you also have the benefit of using store-bought cigarette tubes. Unlike rolling papers, cigarette tubes typically feature filters.
What are Some Common Cigarette Roller Issues?
One of the most common complaints about electric cigarette rollers is that they jam. You can prevent jams by frequently cleaning your cigarette injector. Finely ground, overly dry, or overly moist tobacco can cause a machine to jam. When this happens, inferior cigarette tubes may also be the culprits.
If you are serious about rolling your cigarettes, we recommend investing in a moisture meter and some quality rolling ingredients. If your tobacco is at the right humidity level, you will be able to produce cigarettes faster and more accurately.
Manual vs. Electric
An electric cigarette roller is much more likely to produce evenly packed cigarettes. With electricity on your side, you will also be able to produce your cigarettes much faster. It takes around a minute to roll a cigarette with a manual roller. Whereas, it takes several minutes to roll an entire pack with an electric roller. Not to mention, you will save your hands from the torture of repetitive motions.
Cleanup also tends to be a lot simpler with an electric roller. Many machines even come with a collection of small cleaning tools.
Electric Cigarette Rolling Machines FAQ
Is it cheaper to roll the cigarettes?
According to the Reddit users and some smoking aficionados, like Thomas Nickelson from FotoProfy, it is much cheaper to roll your cigs that buying and smoking factory-made cigarettes. Especially, if to count on the cost-per-cigarette basis. Many smokers have already switched to the joints and rollies because they cost significantly cheaper. Nowadays tobacco companies specifically produce small packs of loose tobacco for the users of rollies. 
For instance, in Europe, a pack of factory-made cigarettes costs about $11. Roughly, one cig costs about 40 cents. Meanwhile, a tobacco satchel of 50 grams will cost about $22. If you use a cost-effective rolling machine then you may roll up to 100 average cigs with filters from this pouch. So one self-rolled cigarette costs about 25 cents, roughly. Even if these calculations are inaccurate, you still can save a lot of money by switching to the rollies. 
What is the fastest cigarette-rolling machine?
There are two types of cigarette rolling machines – electric and manual. Manual gadgets are simpler and cheaper but the electric devices can deliver more cost-effectiveness. Manual machines tend to fill the longer cigs faster. Fully-motorized devices, however, can roll faster standard cigs. In fact, speed and easy maintenance are the major selling points for electric machines. 
But if you seek quality and full control during the whole process of rolling the cigarettes, then consider using hand-operated machines with injectors. They are more portable and easy to use. On the other hand, only electric devices can help to make cigs without defects. 
Check the following cigarette rolling models:
The Gerui roller

is an automatic device that doesn't roll the paper with tobacco. Instead, it injects the tobacco inside a cigarette tube (buy separately) till the end. Just put some tobacco inside the machine's hopper and get a medium or king-sized rolled cigarette in mere seconds;

The Powermatic Injector I

is a fast manual roller that can fill the rubes in a standard way. It works quicker than some cheap electric machines. It can make almost perfect rollies with the minimum tobacco residue;
What is the best tobacco for rolling your cigarettes?
It is almost impossible to give only one true answer to this question. Because every smoker will instantly name his or her favorite tobacco brand. Some smoking aficionados prefer classic tobacco flavors, others try something new every time they roll a cig. Just a few top-notch tobacco brands that you may check:
Peter Stokkebye, for instance, the Norwegian Shag – delivers the blend of Virginia and oriental tobaccos, and some air-cured burley; 

Drum Amber Leaf is a bit sweet to the taste and inhale. It offers the blend of Dark Kentucky, Bright Virginia, and Burley & Oriental tobaccos;
Other popular choices all over the world are American Spirit (for the smooth taste), Golden Virginia (for the strength) and Drum Bright Blue (for the scent). 
As you might have noticed, almost all top-notch tobacco brands for rolling machines offer the blend of different tobacco types. The most common tobacco types used for such blends are:
1) Virginia
This is a fermented tobacco type (reduced tar and nicotine content) grown in the United States. Virginia is one of the most popular tobacco types for cigarette rolls and cigars. It has a specific aroma accompanied by a rich deep taste. Consumers are very flattering about the Virginia blend. This is a premium tobacco type added almost to all tobacco blends for rollies. 
There are dark and light Virginia tobacco types. The first is appreciated because of the strength, and the second – because of the variety of flavors and low nicotine content. You may want to start with the tobacco blend with low nicotine content. 
2) Burley
This tobacco variety is produced in four countries: Mexico, the United States, South Korea and Brazil. Burley is considered one of the best tobaccos for any factory-made or rolled cigarettes. Smokers choose this tobacco for its taste, high-quality and aroma. Burley is low in sugar and high in nicotine. A relatively soft aroma also characterizes Burley. This tobacco type perfectly absorbs odors after fermentation, so immediately after drying it is supplemented with natural shock absorbers.
Burley has repeatedly received awards at specific exhibitions, as the best tobacco type for rollies. But, in addition to this use, this tobacco type is picked for the preparation of pipe and chewing tobacco. The light Burley has a taste of cocoa beans and fried walnuts, and the dark one has a classic taste and strength.
3) Kentucky
This is a large-leaf tobacco type dried by smoking during the preparation process. Kentucky tobacco is distinguished by its strength and dark color. This type was bred in the United States and has a rich, heavy taste. Its smell is very similar to the aroma of dried plums.
This tobacco type is very strong – that is why the manufacturers add no more than 20% to the blends. This type can be a great pick for making the cigs in the rollers. 
4) Oriental
This tobacco type is grown exclusively in eastern countries, where the Mediterranean climate prevails. Europeans have repeatedly tried to reproduce the Oriental tobacco on their territories to prevent any problems with exports, but their attempts were not successful. 
The production process is challenging and complicated. The tobacco leaves are hung on the shoelaces and each leaf gets dry in direct sunlight. That is the Oriental tobacco type has a specific and rich taste with the notes of peppercorn and a strong aroma.
What to do if the rolling machine does not push the tobacco down to the end of the tube?
First of all, you need to make sure that the tobacco chamber in your roller is filled up to the corners. The most important is to place enough tobacco in the corner where you attach the cigarette tube to the machine's tip. You can also push some tobacco inside the tube's tip manually. Just be careful and do not crash the rollie in the process. 
Tobacco should be evenly distributed all over the tube. The gaps may occur behind the filter. If it happens, just add a bit of tobacco into the roller's chamber until achieving the desired density. You may need some practice before getting the perfect joints. 
If the cigarette is completely pushed off the machine while you inject it with tobacco, there is another explanation for this. The area around the tip of the roller must be clean from any tobacco leftovers. Otherwise, the end of the cigarette tube will be clamped or left empty. So make sure the machine is clean and adjusted before using.
And at last, make sure to inject fresh tobacco to the roller. It should not be dry. Take a small amount of the fresh tobacco blend and place it into the chamber. 
Also, some cheap machines quickly get the problem of a bent nozzle that needs to be round for making the completely full rollies. You may need to use needle nose pliers to make the nozzle round. 
How to light the freshly rolled cig and make it lit? 
A rollie or joint must be lit slowly and evenly. You should start from lighting the tip of the cig and slowly rotate the joint in the fingers. You should create a cherry (the part of the joint that keeps burning). Be accurate and patient. 
To prevent the cig burning just from one side, you should never light the rollie in your mouth. Also, try not to inhale when lighting the joint because the sparkle may fade away. Begin to inhale only when the cherry is lit completely. 
How to take care of an automatic rolling machine?
First and foremost, you should regularly clean the roller. Otherwise, it may jam or produce defective, half-full cigarettes. Some rollers quickly become dirty, especially the manual devices. So check the machine before injecting tobacco inside of it, if you notice any debris or dirt, it is better to clean the machine. Keep in mind that most tobacco blends or herbs can leave the oily residue with sticky spots on the machine. 
If you own a top-notch roller made of solid brass, then it is enough to clean it with a soft paper or cloth soaked in alcohol. Brass and other metals can tarnish after the few years of use so it is preferable to look for the machines made of stainless steel. 
Some brands that produce cigarette-rolling machines also offer special cleaners to maintain the devices clean. 
Can you use pipe tobacco for a rolling machine?
Yes, you can. You may choose any fresh tobacco blend to inject the cigarette tubes with a roller. Just make sure that you took enough to fill the roller's chamber. Store the tobacco pouches at the right moisture level. You may even use different non-tobacco herbal blends along with a bit of tobacco to fill in the cigs. 
Can you roll slim cigarettes on an electric machine?
Typically, manual and electric rolling machines can't roll slim cigarettes. But some devices have such unique specifications when you may choose among slim, average and king-size cigarettes. Carefully read the technical specs before buying the rolling machine.  
How long does it take to inject a pack of 20 cigarettes?
Each machine has a unique level of speed. But typically it takes from 7 to 10 minutes to inject and roll the pack of standard 20 cigarettes if you use electric machines. The fastest hand rollers are capable of rolling 1 cigarette per minute. 
Video Tutorial: Powermatic 2 + Electric Cigarette Injector Machine
There are a number of very important factors that you will need to be aware of when choosing an electric cigarette rolling machine. The first one is price. The machine you choose needs to be as cost effective as possible. Thanks to the surplus of top quality models on the market, the average price has come a long way down.
Durability is a Major Factor to Consider
The next factor you need to consider is durability. The machine you choose should be made of top quality materials. For example, the models on this list are all made of state of the art plastic or stainless steel. This makes them slip-proof, break-proof, and very resistant to rust and corrosion.
You also want to be sure that the flavor of the tobacco that you choose is not impacted by internal wear and tear. This is why the electric cigarette rolling machines on this list have been chosen with a great deal of care. We made sure to only include machines with state of the art internal construction.
Choose the Style of Machine That You Prefer
Another highly important factor is the style of electric cigarette rolling machine. For example, you may prefer the modern style of machine that does all of the rolling for you. On the other hand, many people still prefer the traditional crank rolling machines. Examples of both have been included on the present list.
Make Sure the Machine Rolls Your Favorite Size
As everyone knows, cigarettes come in many different styles, flavors, and sizes. For example, there are regular 80mm, King Size, and even larger sizes. Cigarette sizes can range all the way up to 120mm. This is why you need to be sure that the electric cigarette rolling machine you buy is able to roll your preferred size.
Some of the machines on this list are great for rolling certain sizes but not others. Check the list with care before you make your choice. This way, you will be able to make sure that the electric cigarette rolling machine you have chosen is right for your personal needs as well as your preferences.
Check the Voltage to Make Sure Your Machine is Compatible
All of the electric cigarette rolling machines on this list are compatible with United States voltage standards. This is very important because you want to be sure that the machine you choose is compatible across the board.
If you plan to use any of these machines in other countries, you may need to bring a special voltage adapter along. This will ensure that you will have a safe, enjoyable smoking experience with no danger involved as an unwanted byproduct.
Final Thoughts
If the hand rolling of cigs is not what you like, but you prefer them to regular cigs from local stores, a special electric rolling machine can be irreplaceable. But before buying I must warn you that these automatic gadgets can cost a lot – from $27 up to $130, at least such a price range I've covered when was testing the machines for this review.
What criteria were important to me during the tests of electric cig rolling gadgets?
Most automatic machines match the regular cig tubes (measured between 70-84 mm). Over 84 mm are king-size tubes and they require more powerful gadgets;
Smoking frequency also matters. Stick to medium-sized machines if you and your spouse are smokers, otherwise, pick the smallest device;
Electric devices fill the cigarette tubes faster than manual machines but not in the most accurate way;
Speed is a key factor;
Easy cleanup is my major selling point;
Explaining the results of my tests: top 3 of electric cigarette rolling machines
Powermatic 2 Plus with an in-built tobacco hopper and for 100 mm tubes;
Rollematic has a flashing LED light for indication;
Poweroll 2 will do for smaller sizes (from 84 mm to 100 mm);
If you're in a rush, you cannot go wrong with the Powermatic 2 PLUS Electric Cigarette Injector. This machine will roll a pack of cigarettes in just a few minutes.
Better yet, you can bet that the cigarettes will be expertly packed down to the filter. Not to mention, you are unlikely to experience jams or other performance hiccups.
Of course, you can expect the same level of excellence from all of our top cigarette rollers. Now that you have more than enough options, you can finally spend the time to perfect your homemade tobacco blend.
Other awesome brands you may stick to when picking one of the gadgets: PoweRoll, Revolution, Regular King, GERUI, Genmine, Plohee.
At last, I must say that investing in one of these machines will actually save you a lot of bucks in the future. Besides, you will be able to mix your own blends that are healthier and more flavored. Do you use one of these devices for rolling your cigs? Please comment, I will answer every comment. Subscribe to follow our updates and new reviews on SmokeProfy!
---