---
Top-O-Matic T2 seems very similar to the original T1 model. It has a sleek and stylish design and operates manually so you can roll your cigarettes anywhere. The T2 has a range of benefits over the original Top's that include speed, productivity, etc.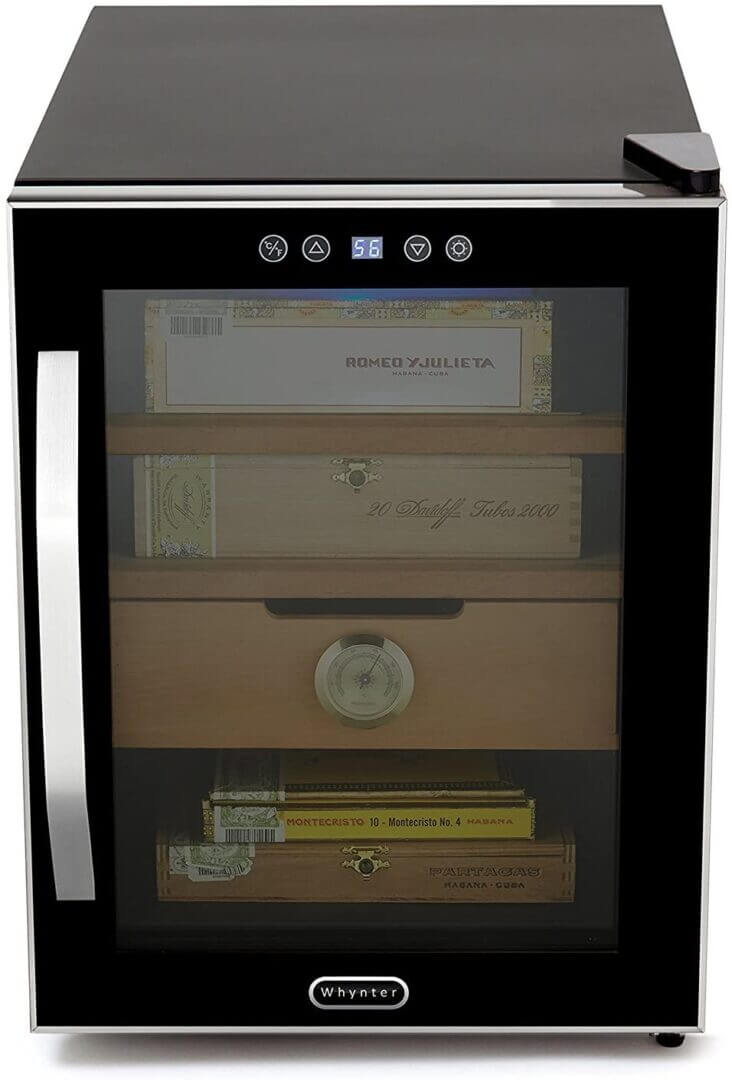 Whether you are a true cigar aficionado or a casual enthusiast, the Whynter Elite Touch Control Stainless 1.2 cu.ft. Cigar Cooler Humidor is an ideal cigar storage system that can help preserve the flavor of your cigars and protect them from pests or other harmful conditions. The unit is designed to help store and age cigars within the optimal humidity range 62% to 75% at room temperature. It contains a humidification tray (for use with preferred solution/moisture beads) and equipped with an elegant analog hygrometer which helps monitor the desired level of humidity.
---
Whynter CHC-122BD
Having trouble? Download Whynter CHC-122BD.
---
Pros and Cons of Whynter CHC-122BD
---
CHC-122BD Whynter Elite Touch Control Stainless 1.2 cu.ft. Cigar Humidor
---