---
Fiore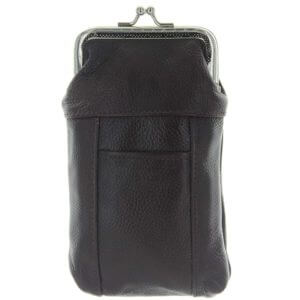 Genuine Leather
Twist Clasp Closure
Fits Regular and 100s
LeatherBoss
100% Leather
2 small lighter pockets
Fits Regular and 100s
North Star Leather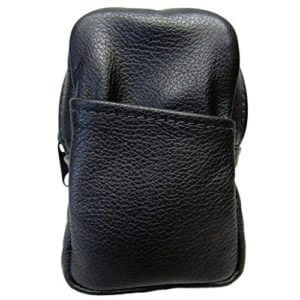 Genuine Leather
Top zip around closure
Fits Regular and 100s
Leather Cigarette Case
Lambskin Leather
2pc
Fits Regular and 100s
Prestige-Leather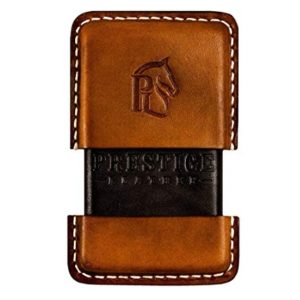 Genuine Leather
Gift for men
Protect your cigarettes
---
---
The history of mankind is inextricably linked with the use of tobacco. People were constantly inventing new ways to use tobacco. And at the same time, they were creating various accessories for storing tobacco and tobacco products and making the smoking process more enjoyable. Smoking can bring a lot of pleasant emotions. But you will get the maximum pleasure only if you use fresh cigarettes with preserved organoleptic properties. For this, you need to store cigarettes correctly.
Proper storage of cigarettes will allow you to enjoy all facets of the tobacco flavor. There are several important rules to follow:
The storage premises must be well ventilated.

Do not expose cigarettes to the direct sunlight

Products and substances with intense odor are best kept away from cigarettes.

The optimum temperature range is about 15-25 degrees Celsius.

Humidity inside the room should not exceed 70%.
Besides, if you are a smoker, you will need to have a whole range of smoking accessories. And a cigarette case is one of the essential items. With this stylish item, you will feel more confident. Moreover, cases are very practical as they protect cigarettes from breaking. These accessories can be made from various materials – metal, plastic and leather. And in this review, we will focus on leather models. Keep reading to learn more about the best leather cigarette cases you can find on the market today.
Women's Leather Cigarette Case – a sophisticated smoking accessory for ladies
This Fiore cigarette case and lighter holder will become an essential item for every smoking woman. Even if it is offered at a very affordable price, the model is made from genuine leather.
The design is wide enough to allocate long ladies cigarettes and a lighter. You will still find enough room inside for other small things. The item is lined inside and closes firmly. The case also has two exterior pockets for more convenience.
[i2pc pros_icon="icon icon-check-1″ cons_icon="icon icon-minus-thin" show_title="false" show_button="false" pros_title="Pros" cons_title="Cons"] [i2pros] Elegant appearance
Nice looking metal clasp
Made from genuine leather
Two exterior pockets
Spacious size
[/i2pros] [i2cons] Colors are inconsistent and can differ from pictures
[/i2cons] [/i2pc]
This cigarette case comes in a very spacious design, and you will be able to use it for keeping other small things besides your cigarettes – cards, keys, cash money. This functional item comes in several colors, though some customers comment that the actual shade may differ slightly from what you see on the screen. The material is durable and soft to touch. So if you want to surprise your friend with a small gift, this case will become a perfect solution.
---
Leatherboss Cigarette Holder – an elegant wallet for cigarette storage
This manufacturer is well-known for its high-quality leather goods – these are made from top-notch leather with soft and smooth texture. This multi-purpose wallet will help you out in many situations, and it is especially convenient for cigarette storing thanks to its shape.
The case is long enough to keep 100's cigarettes and even 120's. The model also has two small pockets on each side with Velcro closing. You can fit a lighter there or a key with no effort.
[i2pc pros_icon="icon icon-check-1″ cons_icon="icon icon-minus-thin" show_title="false" show_button="false" pros_title="Pros" cons_title="Cons"] [i2pros] Made from high-quality grain leather
Classy design
Two pockets on each side
Convenient clasp closure
[/i2pros] [i2cons] Cigarettes can crash inside it
Distinct leather smell
[/i2cons] [/i2pc]
You will like a perfect fit of this cigarette case – you will easily find a place for it in any woman's handbag. It firmly closes and cigarettes will not mix with other belongings. But note that this case is very soft and cigarettes with a box can crash easily. The biggest advantage is that you can use this item not only for cigarettes – it will be fine for keys, smartphones and other small things you want to keep organized. The case will become a wonderful gift for your friend.
---
Soft Leather Cigarette Case – bright multi-purpose storage solution
This small case is a perfect organizer for many small things you need to carry with you every day. It will be a nice storage option for your cigarettes and lighter too. It is designed in bright red color and made from very soft leather.
The case is closed with a zipper and has a convenient front pocket. Its quality is very decent and it will become a very successful purchase, taking into account its affordable price.
[i2pc pros_icon="icon icon-check-1″ cons_icon="icon icon-minus-thin" show_title="false" show_button="false" pros_title="Pros" cons_title="Cons"] [i2pros] Made from genuine soft leather
Nice workmanship
Perfect size to use it for various items
Bright design
Convenient zip closure
[/i2pros] [i2cons] Comes only in one color
[/i2cons] [/i2pc]
All customers are very happy with the functionality of this case. Many of them use it not only for cigarettes but also for cameras, cell phones and even as a simple clutch. It will be a convenient item for travelling as it will help you to have all your smoking accessories nicely packed. You can use this small bag for whatever purpose, even to carry it in your handbag or as a separate accessory. It will also be a great gift idea for your mom or girlfriend.
---
Snap Top Leather Cigarette Case – an appealing design case set
This item actually consists of two cigarette cases – in brown and black colors. The design is very sophisticated – a bag has a metal frame and a clasp closure. Brown case comes with a gold clasp and black case comes with a silver closure.
The product is made from soft leather, and has a separate pocket for a lighter. It is lined inside with high-quality lining and can be used for storing various things. The clasp is tight enough to keep your possessions inside safely. It will easily store 100's cigarettes.
[i2pc pros_icon="icon icon-check-1″ cons_icon="icon icon-minus-thin" show_title="false" show_button="false" pros_title="Pros" cons_title="Cons"] [i2pros] Metal frame and a snap closure
Made from lambskin leather
Comes as a 2-piece set
Great value for the money
[/i2pros] [i2cons] Very distinct leather smell
[/i2cons] [/i2pc]
You will definitely make a great deal once purchasing this item, as you are actually getting two items for one. These are different colors, so you can keep one for yourself and the other give out as a gift. Some customers warn that the leather odor is too heavy. So be prepared to keep it somewhere in a well-ventilated area for the smell to dissipate. Other than that no drawbacks were found. The size is perfect to use it for travelling or keep it in the car for organizing smaller items.
---
Luxury Leather Cigarette Case – a compact cigarette holder for men
If you like elegant smoking accessories, you will be fond of this cigarette box. It is hand made from genuine leather and will favorably complete any image. The case is very sturdy and will protect your cigarettes from being crushed.
This model is unisex and will be suitable for both men and women. The compact size allows you to store eight standard cigarettes. And the positive aspect is that you can easily put it in your pocket.
[i2pc pros_icon="icon icon-check-1″ cons_icon="icon icon-minus-thin" show_title="false" show_button="false" pros_title="Pros" cons_title="Cons"] [i2pros] Good protection of cigarettes
Stylish design
Made from durable leather
Compact size for keeping it in the pocket
[/i2pros] [i2cons] Can hold only eight regular cigarettes
[/i2cons] [/i2pc]
This stylish cigarette holder will be much appreciated by any smoker. It is very convenient thanks to its size. And another benefit is its very stylish appearance. But you should take into account that the case is very tight and you need to carefully pack the cigarettes and take them out to avoid damage. So if you are looking for a nice smoking accessory for your friend or yourself, you have found the right thing.
---
Buyer's Guide
As you have already guessed, a cigarette case is a must have for an active smoker. But before you go shopping, you need to know what to pay attention to when buying this accessory.
Types of cigarette cases
As a rule, these items are made from metal, plastic or leather. It has a rectangular shape, allowing you to store even the longest cigarettes.
Metal cases are durable and reliable. These are usually made from corrosion and rust resistant alloys. Such accessories will serve you for years.

Plastic models are lightweight, affordable, and come in a variety of color variations and designs. But, of course, they are not as durable as metal ones.

Products made of leather and wood look impressive and elegant. They are environmentally friendly and very pleasant to the touch. But they are not resistant to scratches and sometimes are a bit difficult to clean and maintain.
Cigarette cases made of genuine leather are believed to be the most comfortable. These are much more pleasant to hold in your hands than models made of cold metal. Therefore, the majority of people who wear their cigarettes and roll-ups in cases opt for leather models.
Gender
It is worth noting that cigarette cases can be used not only by men, but also by females. Women's cigarette cases have more sophisticated designs. They are usually made for thin and elongated cigarettes. So if you are looking for a gift for a girl, it is worth searching for a ladies' model.
Functionality
Many models have advanced features – they are supplemented with lighters or cigar scissors. Others have additional pockets for additional smoking accessories. Many modern models are equipped with automatic gas lighters or USB lighters with a rechargeable battery, knives, etc.
Size
Here, everything depends on your personal preferences and demands. Cigarette cases come in all possible sizes, and often are used not only for cigarette storage. So you can find exactly the size you need, starting from the holder for literally several cigarettes only. But do not forget to take into account the length of cigarettes you usually smoke.
Correctly chosen size and shape of a cigarette case guarantee the safety of cigarettes – they will not break or crumble. Safely packed, cigarettes will not get wet in the rain or absorb unwanted odors.
Recently I've decided to buy a leather cigarette case for my friend who prefers classic cigs over cigars. I would recommend buying classic leather cigarette cases resembling a book's wrapper. In such a case, cigarettes are placed on both sides and secured with elastic bands. They may also have additional features:
A compartment for lighters;
Automatic cigarette dispenser;
Automatic or mechanical clasp/closure;
If you intend to use a cigarette case only in rare cases, then a black colored accessory is an excellent choice. And if you want to use this thing regularly, it is worth taking a closer look at metal cases with leather wrappers. Such cases won't have visible scratches and they will last longer.
Why use a leather cigarette case?
Thanks to the leather case, inside cigarettes do not crumble or break. A reliable case prevents excessive humidity inside, cigarettes will not deteriorate, even if the case gets into the rain or snowfall.
The main advantages of such an accessory are style and convenience. However, you should also look for such benefits in a leather cigarette case:
Compact size that fits the pocket;
Pockets always remain clean because the tobacco residue is left in the case;
The case firmly protect cigarettes from any damage and excessive humidity;
The variety of designs makes it possible to choose a leather cigarette case for men and women;
My top 5 leather cigarette cases with awesome features:
Fiore is a smooth cigarette case made of genuine leather. It has a twist clasp closure. It fits regular and 100s cigs;
Another genuine LeatherBoss case includes 2 small lighter pockets and also fits regular and 100s;
North Star Leather has a top zip-around closure, made of genuine leather;
Leather Cigarette Case is a lambskin accessory;
Prestige-Leather is a great gift for men who smoke standard cigarettes;
If you still have doubts about the investment in an expensive leather cigarette case, check the video explaining all the pros and cons of a specific product under this category – Brigham leather case. I will wait for your comments about using these and other cigarette cases made of leather. Please, subscribe to SmokeProfy.Com and read new reviews dedicated to smoking accessories.
Video Tutorial: Brigham Leather Case
Conclusion
A leather cigarette case will definitely improve your smoking experience. With it, you will forget about crumpled paper packs and broken cigarettes. Your cigarettes and lighter will be always at hand in an ideal state. A leather case makes your smoking more aesthetic and protects your staff well – you can throw it in the bag, car, or just keep it in the back pocket. Cigarette cases are also a win-win gift for every smoker. This cool accessory is always welcomed to the smoker's accessory collection. Moreover, you can always add an inscription to it or choose a specific design that will contribute to the general style of the person.
---