---
Cigar Minder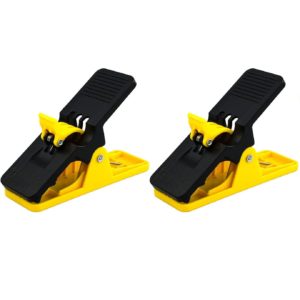 2 Pack
Plastic
Ring Gauge Limit – 54
JP LANN GOLF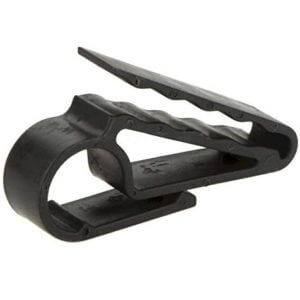 Package Quantity: 1
Polymer construction
Durable
Cigar Compadre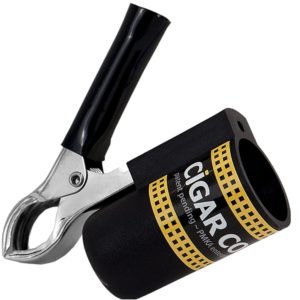 Nylon
Durable
Holds up to a 54 ring gauge
Grip Clip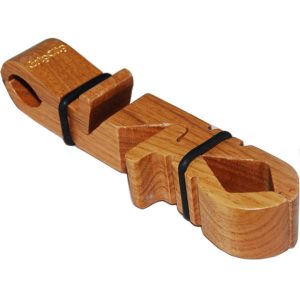 XinTan Tiger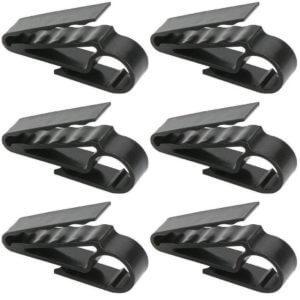 Pack of 6
Polymer construction
Easy to carry
---
---
Golf is an intellectual game. A good result requires full concentration. Nothing should distract the player from the main goal – to finish the game on 18 holes with the lowest score. The list of golf accessories grows longer as new products appear on the market. Some of them are useful enough, while others are very optional.
Cigar smoking remains a good old habit of almost all golf players. Just like golf etiquette is a carefully guarded tradition, cigar smoking is a well-thought-out ritual. Every connoisseur of expensive tobacco knows how important cigar accessories are. Cigar cases, knives, and other attributes are no less important than the cigars themselves and create a unique atmosphere of luxury.
Both golf and cigar smoking are closely intertwined activities, and some accessories were created with the aim to make them more convenient. A cigar holder is one of these.
This device is a special construction allowing you to hold a cigar when you need to put it aside. It is aimed to make the smoking process even more enjoyable. Besides, it thoroughly protects a cigar from getting wet or dirty when put directly on the ground. There is a wide selection of these accessories. Thinking of it, you may picture a handmade item in some sophisticated or rustic design. However, the choice is much wider. Modern technologies allow producing golf cigar holder in all possible designs and materials. Today, we will review the most affordable plastic and wooden cigar holder which you can get in most online stores.
Cigar Minder Clip- a larger size cigar clamp.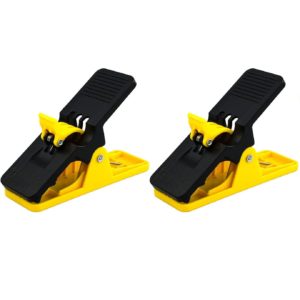 This universal holder will become a useful element in your golf accessories pack. The device attaches well to any surface.
You use a larger clip for attaching a holder to a golf cart or other things, and a small clip is fixing a cigar fixing. This cigar holder is appropriate not only while golfing but in many other cases, for example, when you are engaged in household chores.
[i2pc pros_icon="icon icon-check-1″ cons_icon="icon icon-minus-thin" show_title="false" show_button="false" pros_title="Pros" cons_title="Cons"] [i2pros] Tight metal springs;
Bright color;
Strong cigar grip;
Holds all cigar sizes;
Can hold a lit cigar;
[/i2pros] [i2cons] A bit too bulky for a cigar.
[/i2cons] [/i2pc]
If you are a smoker, then this cigar holder will be a handy thing to take with you to the court. You will need to drop your cigar on the ground. The holder works well for small and large ring cigars. You will easily clip it to the vertical rails of a golf cart. And the eye-catching holder color allows you to easily spot your cigar no matter where you left it.
---
JP Lann Cigar Holder – an affordable cigar mounting device.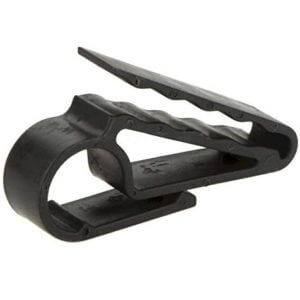 This small accessory will take almost zero space in your golf bag while being really helpful. It is made from reliable polymer and is meant to last long.
The holder is fine for cigars but very large for cigarettes. It is a good value thing that clips well to most golf cards and other things. This is a budget option that will cope with its role not worse than its more expensive competitors.
[i2pc pros_icon="icon icon-check-1″ cons_icon="icon icon-minus-thin" show_title="false" show_button="false" pros_title="Pros" cons_title="Cons"] [i2pros] Very compact size;
Firm grip;
Appropriate for all cigar sizes;
Sturdy construction;
[/i2pros] [i2cons] Comes only in back color and can be easily left behind.
[/i2cons] [/i2pc]
The holder will be a good fit for all types of cigars, including a 60-ring size. But you should not force the cigar into the holder, take time to widen the opening a little. Careful use will allow you to avoid damaging cigar wrapping. Other than that, this cigar holder is the right thing to take with you to the golf court.
---
Cigar Clip-on Holder– a great accessory to enjoy a cigar everywhere.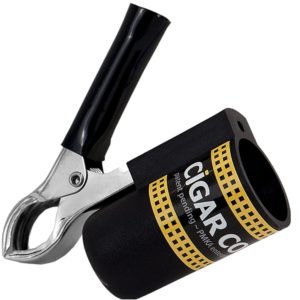 Smoking on the go is no longer a problem with this handy cigar holder.
The device can be easily clipped everywhere without smashing your cigar. It is designed with a special nest for a cigar, and the cigar is not squeezed by a spring. It is a perfect size and will fit well even in the pocket.
[i2pc pros_icon="icon icon-check-1″ cons_icon="icon icon-minus-thin" show_title="false" show_button="false" pros_title="Pros" cons_title="Cons"] [i2pros] Durable clip;
Secure hold;
Can hold cigars up to 54 ring;
Made from heat resistant material;
Compact size.
[/i2pros] [i2cons] Not good for larger cigars.
[/i2cons] [/i2pc] This cigar holder is a perfect gift idea for smokers. It will work well not only on the golf court but also during other activities like canoeing, fishing, and many more. The item easily clips on to everything maintaining your cigar in an upright position. Besides, it helps to keep a cigar free from dust and other contamination. It will simplify the smoking process when you need free hands from time to time.
---
Grip Clip Cigar Holder– an elegant holder in retro style.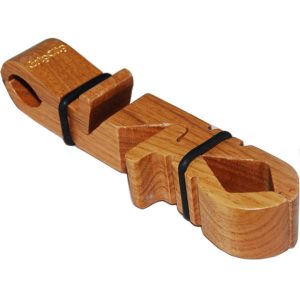 This holder is made of wood and looks very elegant. Its classic construction and mahogany shade will add special charm to the cigar smoking process. It is not made from expensive wood, but it looks really solid.
Besides its appealing look, the device is very functional. This holder does not have metal springs or plastic elements that can break easily. It is designed for long service life.
[i2pc pros_icon="icon icon-check-1″ cons_icon="icon icon-minus-thin" show_title="false" show_button="false" pros_title="Pros" cons_title="Cons"] [i2pros] Firm hold;
Elegant design and color;
Durable construction;
Affordable price;
[/i2pros] [i2cons] It may not be adaptable to the latest golf carts.
[/i2cons] [/i2pc]
This simple accessory is an indispensable item for a smoking golf player. It will keep your cigar clean and safe when you need to put it aside for a minute. Forget about leaving a lit cigar on the ground. Using this holder, you can easily clamp it to many objects. By moving the elastic bands, you can adjust the tension. The main task is not to leave it anywhere as it is rather small and can be left behind unnoticed. This holder is a good gift idea.
---
6 Cigar Holder Pack– a budget solution of cigar fixing accessories.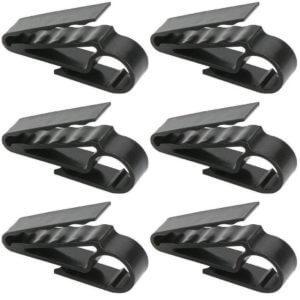 This accessory pack contains six cigar holders. These mounts are small enough and can be easily lost or forgotten on the court. So a set of holders will be a good solution to have a spare one always at hand.
Besides, it is a good value. The holders are made in durable and safe material and are good for all cigar sizes.
[i2pc pros_icon="icon icon-check-1″ cons_icon="icon icon-minus-thin" show_title="false" show_button="false" pros_title="Pros" cons_title="Cons"] [i2pros] Durable construction;
Rust-proof;
Easily portable;
Fire-resistant;
[/i2pros] [i2cons] Can be easily lost or forgotten.
[/i2cons] [/i2pc]
These cigar holders are not only very affordable but also really functional. Having purchased 6 holders at once, you can fix all of them across the places where you need them most commonly. This type of holder will work well on a golf cart, bike, beach chair. Overall, these clamps are a perfect companion for any outdoor activity. And being cheap enough, they are fine to be replaced once needed.
---
Buyer's Guide
Today, the choice of cigar holders is very wide. How to buy the right one? Every customer usually has a lot of questions and doubts on how to select the right cigar holder in this variety. Actually, most of them are not very expensive and you can easily replace them. But still, there are some important criteria to take into account when choosing this product:
Color
Strange as it may sound, color is important for such a little smoking accessory. Usually, these items are made in quite a small size and black or dark colors. And people often leave them behind as they are barely visible when left clipped somewhere. It is advisable to choose a cigar holder in a bright color. Thus you will always have it in your vision field. Many manufactures offer several eye-catching shades to choose from.
Material
As a rule, cigar holders are made in plastic, metal, or wood. It is up to your preferences which variant to choose. But it is strongly recommended to consider a plastic option. Modern plastic is a durable polymer. Do not associate plastic with easily-breakable material. Plastic items are sturdy, shockproof, and fire-resistant. Besides, plastic goods are lightweight and are easy to carry around. And if also take into account an affordable price, then the choice is obvious in favor of plastic.
Design
The best approach is to select multi-purpose cigar holders. Such devices can be used not only on a golf court but also during other activities or traveling. Choose the variant that can be clipped to any surface and enjoy the smoking to the fullest. Overall, the design choice depends on your purpose and budget. If you are looking for a gift, you may look for a more sophisticated model. And if you need it for everyday use – then there are plenty of cheaper variants.
---
Video Tutorial: Cigar Holder Review Conclusion
Key Takeaways
Such a minor thing as a golf cigar holder can greatly improve the quality of your smoking hobby during golf playing. All of the above-reviewed products will successfully cope with their main task. They allow you to properly fix your cigar and protect it from being torn, broken, or damaged.  All these holders are designed with a versatile clamping feature and grip well to many objects and surfaces. This accessory can be bought at a very affordable price.  Of course, you need to make proper research before purchase and read other reviews to make the right choice. We hope this article has given you some hints on how to buy the best golf cigar holder.
---